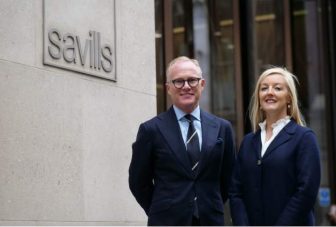 Savills announces changes to senior management team of its residential business, effective from January 2023 
Andrew Perratt will become head of residential for Savills UK, incorporating London and Country markets. This follows a four-year tenure as head of Country Residential, a role that saw him navigate the business through the pandemic and emerge with record results and increased market share.
He takes over from Justin Marking who will concentrate on growing Savills international network of owned residential offices and associates across 25 countries in his role as Head of Global Residential. Savills international network is a key ingredient to Savills success in the prime markets through its ability to distribute product worldwide. Marking will continue with his role as chairman of Prime Purchase.
As announced in October, Jonathan Hewlett has become chairman of the Savills Private Office following the sad death of David Forbes. From January 1st, he will step back from the day-to-day management of the London business, a role he has held since 2007 during which he has overseen the expansion of the Savills London business from 15 to 37 offices. This will allow him to focus on the requirements of the network of high-net worth Private Office clients and their advisers in London and across Savills wider UK and global network.
Liza-Jane Kelly will step into the role of head of London Residential. Having joined Savills in 2018, Kelly oversaw the successful integration of Currells into the Savills business. She has since built and managed specialist teams in each of the 37 Savills London offices to offer clients a targeted service focused on entry price point prime residential property.
Marking commented: "I have worked closely with Jonathan, Andrew and Liza-Jane for many years and have been unfailingly impressed by their commitment to growing the Savills business, but most importantly, to very high levels of client service.
"We're in great shape. The changes we're announcing today are the result of our managed succession planning and demonstrate the strength and breadth of talent within our business. It's not in our DNA to stand still at Savills and I look forward to working with them in their new roles and to seeing new ideas and ambitions come to fruition over the coming months and years."
Craig McKinley to retire from Kensington Mortgages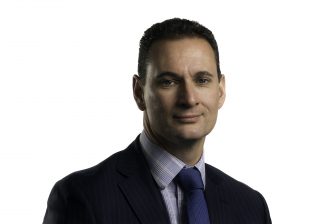 Kensington Mortgages has announced the retirement of Craig McKinlay, head of New Business. He will step down from his role this month after five years of service at Kensington and nearly 20 years within financial services.
McKinlay has held several senior positions over the years at Aviva, RAC, Homeserve, Lloyds Banking Group and Kensington Mortgages. He joined Kensington in 2017 as sales & marketing director and since then has helped the company grow originations from £900 million to over £2bn.
Prior to Kensington, McKinlay was commercial and channels director at Lloyds Banking Group, with responsibility for analytics, pricing, customer experience, business development and channel engagement across retail and commercial banking. McKinlay was also mortgage new business director, responsible for overseeing mortgage sales across Lloyds Banking Group, until April 2016.
Vicki Harris, chief commercial officer, will be extending her responsibilities to oversee the sales team.
Mark Arnold, CEO, Kensington Mortgages, commented: "Craig has been an invaluable and key member of Kensington Mortgages over his five years of service. He's grown our new originations business exponentially by driving our broker engagement and working closely with the rest of the Kensington team to deliver our market leading product and service innovation. We want to thank Craig for all his hard work over the years, wish him the very best in the future, and to enjoy his well-deserved retirement."
McKinlay said: "I have really enjoyed the last five years at Kensington. Under Mark's leadership we have transformed both Kensington Mortgages and the specialist lending sector. I leave a fantastic team behind me who will take the business to even greater heights and continue to build our approach of customer facing innovation. Finally, I would like to thank the mortgage brokers and national accounts who have been so critical to our success."
Propertynest welcomes new franchisee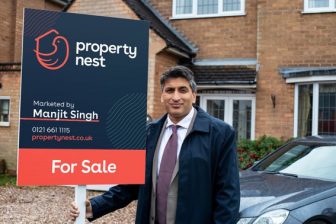 Propertynest has welcomed new franchisee Manjit Singh who will now manage the Solihull Propertynest branch in Birmingham.
A landlord of 17 years and University of Central Birmingham master's degree graduate in IT, Singh has no previous experience working as an agent.
He said: "I've had various jobs over the years in IT, sales and working as a housing officer.  The property market has always fascinated me. I went on to work for myself as a landlord, purchasing property and renovating to provide housing for the rental market.
"As a landlord, it is now a natural step for me to move into this field given the experience I have acquired and the fact there is a strong demand for professional estate agents."
"Lots of other estate agents are using old methods to sell.  However, the Propertynest team is streets ahead of the competition," he added.
Singh is currently completing his training with Propertynest and confirms: "I'm excited about this new venture and look forward to building relationships with new clients plus the ultimate rewards of helping people buy and sell their homes in Solihull and the surrounding area."