Strutt & Parker London New Homes team continues its expansion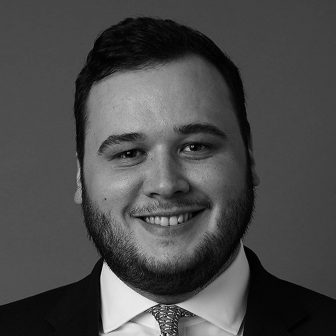 Strutt & Parker has appointed Keir Waddell as director and head of its London new homes sales team.
Waddell joins the team having spent seven years at Knight Frank, where he was one of the firms youngest partners in his role as office head in Battersea & Riverside and prior to that office head in King's Cross.
His previous experience includes working on high profile developments including the Battersea Power Station and King's Cross regeneration, one of the largest and most successful redevelopments in London.
In his new role at Strutt & Parker, Waddell will oversee the new home sales team in London.
He said: "I'm joining an extremely accomplished team who are experts in their individual fields.  I'm looking forward to playing a key role in the continued growth of the London New Homes team whilst ensuring our clients and customers continue to receive market leading advice and exceptional results."
Josh Ayres, senior director, London New Homes at Strutt & Parker, commented: "Keir is an outstanding hire and reflects our strength and depth across the sector and ability to attract top talent. Working on the most prestigious new homes across London, Keir will lead the New Homes sales team. He joins at a time of growth and follows a number of new hires at the end of last year, highlighting our ambitious plans for the department."
Homesearch appoints new chief technology officer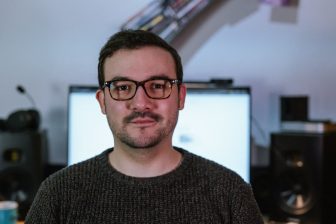 Homesearch, the property data and estate agent prospecting platform, has appointed a new chief technology officer (CTO) to help accelerate its business growth and expand its data and technical capabilities.
Michael Gray joins the London-based firm to drive its product development forward with a view to helping the platform enhance the volume and quality of instructions delivered to its estate agent subscribers.
With an extensive background in IT and managing big data across public and private sectors, Gray will be tasked with acting on feedback from Homesearch's estate agent base, as well as implementing a range of technical strategies and solutions, ranging from cloud governance to further developing big data capabilities through additional machine learning.
He joins having previously held numerous consulting and executive roles, such as at Contino (now Cognizant) where he lead the development of the first machine learning and AI quote-to-buy platform for Direct Line Group. He also led major transformation projects within the financial services sector, working with clients such as BNP Paribas.
Gray said: "Developing a unique platform, pushing boundaries and continually exploring how we can transform the way estate agents do business, generate instructions and increase profit is an exciting challenge I simply had to be part of. I'm really pleased to be on board and honoured to be working with some of the brightest and most forward-thinking minds in the proptech space."
Giles Ellwood, Homesearch CEO, added: "Maximising big data is key to the Homesearch proposition and we see Michael's appointment as integral to our future business growth plans. He has the breadth of skills and experience to continually challenge what the platform is able to deliver for estate agents, whilst having the strategic vision to push its data and insight capabilities well beyond what we can imagine. It's an exciting and ambitious journey to be part of and made even more achievable by bringing in someone with Michael's expertise."
Just Mortgages has restructured into East and West divisions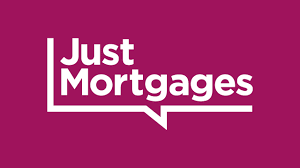 Just Mortgages has restructured into East and West divisions as part of its wider expansion plans, designed to provide additional support to its employed brokers.
The two divisions will have their own managing directors. They will oversee and run the growth of their divisions, while liaising closely with the Spicerhaart estate agency chains.
This growth has come as it expanded the services that it provides, beyond mortgages and protection to also encompass equity release and wealth management.
The goal now is to double the number of employed mortgage and protection advisers from 125 to 250. At the same time Just Mortgages says that it aims to increase its wealth business ten-fold over the next year to £30m.
Tommy Taylor will become the managing director for the eastern division and Duncan Jones will manage the western division. Both Tommy and Duncan were previously Just Mortgages' financial services directors.
John Phillips, national operations director of Just Mortgages and Spicerhaart said: "The team has pulled together in both good times and bad to achieve a truly phenomenal level of growth over the past few years. We have continually grown both the number of clients and the level and frequency of service we provide each client. We have done this at the same time as expanding the services that we provide them.  Our aim is to grow by providing a truly holistic financial advice service, looking after every part of a client's financial needs."