Adair Paxton relocates its Horsforth headquarters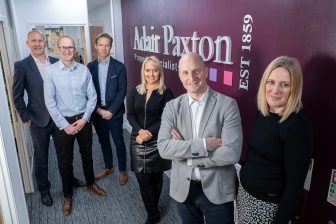 Adair Paxton has relocated its Horsforth headquarters into a modern office building just off Town Street, as part of the company's continued expansion programme.
The firm's new 3,000 sq ft premises, at Jason House on Kerry Hill, offers a large open-plan space complete with a suite of meeting rooms, kitchen and breakout areas.
Adair Paxton, founded in 1859, offers a full range of residential and commercial property services, with particular specialisms in property and block management, as well as sales and lettings.
The company was previously headquartered on Horsforth's Station Road, opposite its residential sales and lettings office.
The new office will complement the existing Horsforth office, as well as its Leeds city centre office, which it expanded into 18 months ago, in a prime location on Wellington Street.
Simon Dalingwater, a director at Adair Paxton, said: "Expanding into Jason House gives us a modern working environment that will accommodate our ongoing growth, so it's an exciting time for Adair Paxton.
"We've recently appointed a new director of operations and finance, an office manager, an assistant property manager in our block management division, and we're now recruiting for a residential property manager to join our lettings team and an accounts administrator.
"As a longstanding Horsforth based business, we are delighted to have secured this prestigious building, in the heart of the town centre. Ultimately it will enable our commercial, residential and block management teams to collaborate even more effectively, which will further enhance the high standard of service that our clients enjoy."
Guy Grainger becomes president of the British Property Federation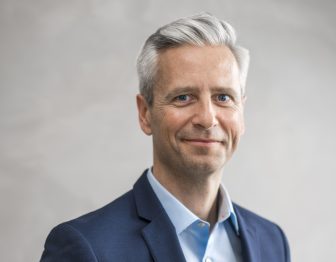 Guy Grainger, global head of sustainability services & ESG at JLL, has become the president of the British Property Federation (BPF).
Grainger succeeds David Partridge, chairman of Argent Related, who has served as BPF President since July 2020. Mark Allan, Chief Executive Landsec, steps up to become the BPF's Vice President.
Guy will work closely with Chief Executive Melanie Leech to champion the role of real estate in delivering stronger, more resilient and productive communities across the country whilst meeting ambitious carbon reduction targets.
Grainger commented: "I look forward to working with vice president Mark Allan, Melanie and the wider BPF team at a time when we are facing the greatest pipeline of policy change affecting the real estate industry.
"Amongst other things, my role at JLL gives the BPF an unprecedented opportunity to work with other bodies to support the drive to net zero carbon across the built environment – the most important and significant challenge facing us.
"I'd like to thank David Partridge on behalf of the Board and the membership for his leadership, most of which was during the Pandemic."
Just Mortgages doubles number of area directors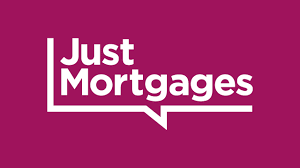 Just Mortgages has doubled its number of area directors from 11 at the start of 2021, to 22.
The rapid expansion is designed to support the growing numbers in the self-employed team, which recently hit 400 brokers.
Each director, responsible for approximately 30 self-employed brokers, work with the self-employed team to develop business plans and support them to hit their goals.
Ben Allkins, head of mortgages and protection for the Just Mortgages self-employed division, said: "With the self-employed team expanding so quickly, it was essential we grew the number of area directors alongside. We've recently expanded our operations in Wales and Scotland, and brought in a number of experienced area directors to support in these areas.
"Our area directors are an invaluable resource for our self-employed team to tap into. They are all experienced brokers themselves, and can advise not just on the professional side of things, but also balancing your home life alongside being a broker.
"A growing number of our brokers are now looking to set up principal partnerships, and our area directors can support them, giving them advice on recruiting, and how to manage a team of people.
"With our ambitious plans for 2022, it will be essential that we continue expanding the area director team so they can continue to support our brokers to deliver best advice."