Olympic champion sets sail for success at Henry Adams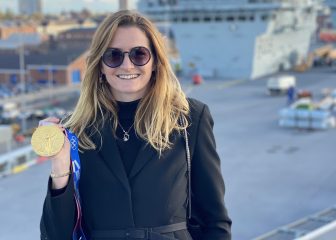 Eilidh McIntyre, who won an Olympic Gold medal for Team GB at Tokyo 2020, has now embarked on a new adventure as she joins Henry Adams estate agency.
McIntyre, who announced her retirement from sailing earlier this year, plans to make waves as a negotiator in the regional agency's Haslemere office.
"I've always loved property, interior design, meeting people and helping them succeed, so after stepping back from competitive sailing with Team GB, I knew estate agency was the right route for me," said McIntyre.
"My integrity means a lot to me, so I wanted to join a professional estate agency with strong values which is what led me to Henry Adams. I'm quite a bold person so I got in touch and jumped at the chance to join the Haslemere team. In my first few days. I've been learning so much about compliance and conducting viewings. Even answering the phone, which I thought would be easy, is competitive here!"
"There are definitely synergies with estate agency and sailing. Sport is about much more than the physical aspect," she added. "It's also making sure logistics are all in order, equipment is serviced and in the right place at the right time, and keeping on top of travel arrangements. You do have to be very organised and disciplined, as well as focused on your team and your skills."
McIntyre received an MBE in the 2022 New Years Honours for her services to sailing and retired from competitive sailing ahead of Paris after a lot of reflection.
She added: "I just didn't think we had enough time to be in with a serious chance of another Gold. Winning in Tokyo was weird; a bit of you thinks life will change after achieving a lifelong goal. Some very cool things do happen but afterwards, you can feel lost. All of a sudden, I'd completed my ambition.
"So I'm now carving out a new career and I'm really looking forward to negotiating my first sale and to progressing as quickly as possible in Henry Adams. Everyone's so supportive here, I feel lucky to be part of another great team."
Plum Fenton joins Savills' country department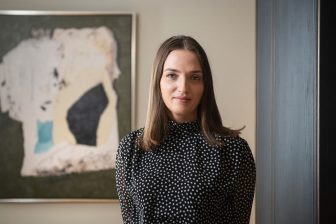 Savills has welcomed Plum Fenton to its country department to lead the Cotswolds region.
Fenton joins Savills rom Haringtons buying agency; as their London specialist. Prior to this, she was at Knight Frank for eight years.
Plum's new role with Savills' country department will be to assist clients buying and selling homes above £2.5m in value, while working closely with the firm's network of local offices across the Cotswold region.
Fenton commented: "For me this role is somewhat of a homecoming, combining my passion for connecting people and the place I've called home for my entire life."
"I am hugely energised by the opportunities my experience in the global property market will bring to the role and to build upon Savills excellent reputation throughout the region," she added.
Phillippa Dalby-Welsh, head of Savills' country department, added: "I am sure that Plum's excellent local knowledge that only comes from being born and raised there, combined with her experience of working with clients at the upper end of the market will contribute greatly to Savills growing success in the area."
MCR Property Group appoints chief operating officer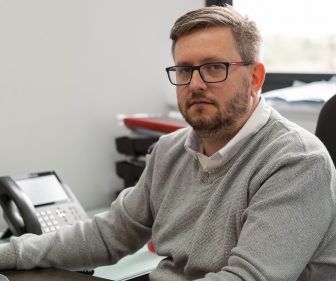 MCR Property Group has announced the appointment of David Tracey to chief operating officer.
With 16 years of service, Tracey began working with the property and development company as an assistant in the accounts division at 23, taking on the COO role some 16 years later.
Tracey will take on an operational leadership role across the business at MCR, which has acquired and developed over £5bn of assets to date and employs more than 300 people across four offices.
He commented: "I have had so much scope to develop my skills and experience within the business and we have been involved in many amazing projects, but I believe the best is yet to come. We will continue to build on our legacy with a firm eye on the industrial sector with more residential and commercial projects in the pipeline."
Aneel Mussarat, founder of MCR Property Group, added: "We believe that David will be instrumental in helping us achieve our goals as we continue to grow across the Group."