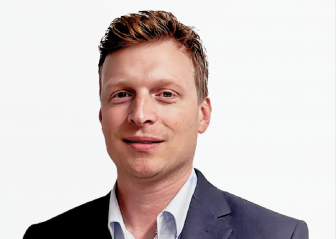 Former Marsh & Parsons director joins Ringley
Asset and operational management partner Ringley Group has hired former Marsh & Parsons Director Robert Pratt as managing director for Build-to-Rent (BTR) mobilisation and leasing in the South of England.
Pratt, along with ex Palace executive director Richard Starr, who has joined as a consultant, will help drive Ringley's offering to the residential sector.
Pratt will specialise in leasing strategies for BTR investors in the South East of England, bringing over 15 years' experience in agency. He joins from London specialist Druce, where he was letting director, after a decade at Marsh & Parsons.
The announcement follows Ringley's appointment of two additional senior hires in March of this year, both from Foxtons.
Oliver Hopkins joined Ringley as investment director, responsible for broadening its full-life cycle asset management strategies in the living sectors, while Mitch Hammond joined as head of alternative living to focus on mobilisation and leasing.
Mary-Anne Bowring, group managing director at Ringley Group, headquartered in London, said: "Rich and Robert are highly experienced and will be instrumental in reinforcing and expanding our market-leading offering to investors."
Pratt commented: "With the BTR sector becoming more competitive by the week as renters recognise the value of the offer, and the product continues to improve, leasing strategies must become more sophisticated as a result. Those which are genuinely tech-enabled, and use creative techniques to attract new residents, stand to benefit, and I am delighted to support Ringley's offer in this regard."
Melody Yousefi joins Harding Green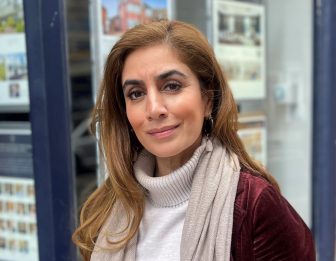 Melody Yousefi has joined the Harding Green team as a self-employed broker and will operate across prime central London.
Until recently, she has worked for one of the larger London estate agencies for nine years between their South Kensington & Chelsea offices.
"We have no doubt Melody will become a huge success, and we will support her in building her business over the year," said Nick Carter, founder of Harding Green.
He added: "Harding Green provides self-employed agents all the back office, IT, marketing, admin, compliance and support an agent needs to run their residential sales, lettings or buying agency business. Our agents can keep most of the fees they generate and have complete autonomy over their work/life balance."
Graham Coton joins Robert Williams as associate director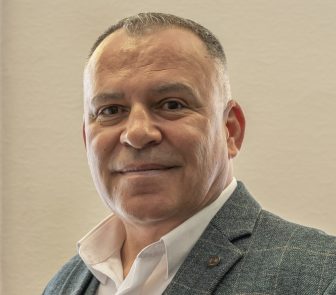 Robert Williams Estate Agents in Exeter has appointed Graham Coton as associate director.
Heading up the sales team, coton brings with him more than 35 years' experience in the property industry. Born in Exeter and raised in Barnstaple, he spent the first 10 years of his working life as a property developer in the UK and Caribbean before embarking on his estate agency career with a role in central London.
Coton worked his way up the ranks, gaining valuable knowledge and expertise in high end residential sales in Bristol, Gloucestershire, Wiltshire, Hertfordshire, Buckinghamshire and London, setting up a new homes department for an agency in central London along the way.
He said: "My wife and I relocated back to Devon to be nearer family and for a more active coastal lifestyle. She is the new CEO of Space Youth Services, and I am excited to have joined a highly respected, independent family agency, which works together with around 60 more offices around the Southwest.
"I'm pleased to be working closely with Robert and Oliver on further growing the residential side of the business majoring on enhanced bespoke marketing and a personal service."