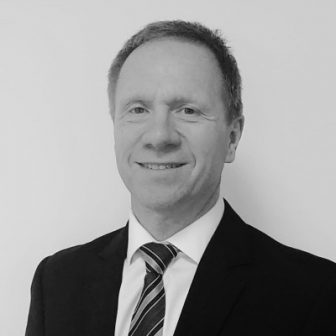 Ex-Connells Group director joins Dashly
Dashly, the mortgage evaluation and switching platform, has appointed ex- Connells Group sales director Iain Swatton as its head of Intermediaries.
Swatton having spent over two decades at Countrywide, latterly as its financial services director.
He said: "Having been on the client side, my interactions with Dashly's platform demonstrated not only its deep understanding of buyers and existing mortgage holders, but also the firms that operate within the market.
"Human advice is more important than ever in the age of big tech and comparison sites, and Dashly has become a vital ingredient for any brokerage serious about retaining existing customers and nurturing new business opportunities, while maintaining their own values and identity."
Dashly has also appointed former investment banker Salma Kalisvaart as its chief operating officer.
After 13-years at JPMorgan in its M&A and ECM divisions, Kalisvaart followed Dashly's chair, Mike Harris at Monument Partners, where she co-created the investment strategy to underpin a fintech-focussed venture fund.
More recently she spearheaded an accelerated roll-up strategy for financial ecommerce companies at the private equity fund Aquiline Capital. She now joins the company at a pivotal point in its development.
Kalisvaart said: "For years, the financial services industry was not fit for purpose, but for consumers, fintech has been a game changer."
Commenting on both appointments, Ross Boyd, CEO of Dashly, commented: "We've always been confident that our business model works – but in welcoming Salma and Iain to the team, we have the backing of two highly-respected individuals from the worlds of fintech and mortgages.
"Their expertise will allow us to grow at pace, and further realise our ambition to combine the very best of people and technology to make mortgages work for all."
Jake Irwin-Brown joins AWS Prime Property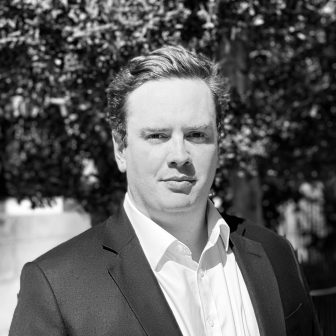 Former estate agent turned buying agent, Jake Irwin-Brown, has joined AWS Prime Property as senior property consultant to support further growth of the business.
With a ten-year property career background that includes Aykroyd & Co, Harrods & Wetherell, Irwin-Brown brings a wealth of prime central London experience and an extensive international client base to the company.
He is experienced in high-end sales and acquisitions across Mayfair, Knightsbridge, St John's Wood and Notting Hill.
At AWS Prime Property he will be responsible for sourcing and acquiring properties on behalf of domestic and international buyers across prime central London.
Irwin-Brown will be working closely with managing director, Alex Woodleigh-Smith, as well as newly recruited property assistant, Maddy Montague.
Irwin-Brown commented: "I have thoroughly enjoyed being a buying agent since moving into this sector. As an estate agent, you're working for the seller: often managing a large list of instructions whilst dealing with buyers in an impersonal way. However, as a buying agent, I am able to offer a more dedicated and personal service to my clients because I am working with a select few at any one time.
"I am able to share my insights into the local property market with my contacts to give them individually curated advice and prime access to properties for sale that are not accessible on the open market. I am delighted to be joining the dynamic growing team at AWS Prime Property at such an exciting time for the company.
"AWS Prime Property is a buying agency renowned for its tenacious, expert and personal approach for their clients; their success reflects just how good the team is and the faith their clients have in them."
Sprift appoints Paul Smith as head of conveyancing technology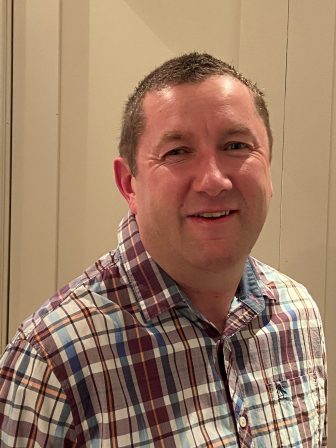 Sprift, the property data specialist, has appointed Paul Smith as head of conveyancing technology.
Smith's role will involve consulting with the conveyancing community – working towards further developing Sprift's dashboard of property data. He will also be charged with growing a team to support conveyancing clients.
Prior to starting with Sprift, Smith worked as solicitor relationship manager for Simplify. He was also regional sales manager for Conveyancing Data Services Ltd, and business development manager for Property Search Group.
Smith said: "By providing all information on a property – from flood risks to planning applications – from the outset, or at the time when a Memorandum of Sale is produced, the conveyancer's job is made easier because potential issues will already have been flagged. By streamlining the process and collaborating, transaction times should reduce and the overall buying and selling experience will be smoother.
"I have been hugely impressed by Sprift's work to date, as well as the ambition and inspiration of the leadership team. I was very keen to join, and to build up the conveyancing proposition – particularly as the company works towards embracing this new process and a really positive handover."
Sprift recently that it would be providing the ability for comprehensive upfront property information to be shared instantly to all parties in a property transaction, via its online dashboard, and this has proved popular, according to Matt Gilpin, CEO at Sprift.
He commented: "The past year has put a real spotlight on the conveyancer and agent relationship, particularly with the rush to transact ahead of the stamp duty holiday deadline.
"The time has come for a better handover between estate agents and conveyancers, and for absolute transparency."