Two new appointments for Hamptons Canary Wharf
Hamptons has welcomed two new property professionals to its team in Canary Wharf.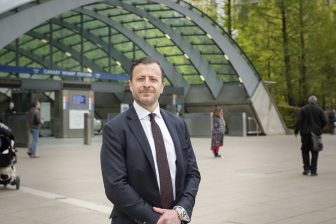 Adam Wolfryd joins from Felicity J. Lord and assumes his role as senior head of sales with immediate effect, whilst Daniel Derbyshire, also from Felicity J. Lord, will join the team as sales associate.
Both Wolfryd and Derbyshire bring with them a wealth of knowledge and expertise; together they share 50 years of property experience, with Adam already one of the longest serving agents in the area.
Wolfryd said: "In the 20 years that I have been an estate agent in Canary Wharf, I have witnessed some significant changes – not just in the infrastructure, but also the demographic of buyers moving into the area. 20 years ago, it was a challenge to buy a coffee at the weekend and Canary Wharf was viewed as just a hub for workers, but fast forward two decades and it is now a destination in its own right.
"Perhaps most transformative of all, is that Canary Wharf is now a place where families live, there are many more nurseries and also some great schools, which is keeping families in the area for longer.
"Looking forward to the rest of 2021 and beyond, I'm delighted to see signs of life returning to Canary Wharf as London as a whole re-opens for business. With companies inviting their colleagues back to the office, I fully expect the domestic and international market return with them. Furthermore, Canary Wharf has some exceptional properties, and those that are currently on the market can be purchased for relatively low prices.
"Low prices, coupled with above average rental yields, should also mark the return of investors. This is all great news for the future of the property market in Canary Wharf."
Ross Malkin joins Knight Frank from CBRE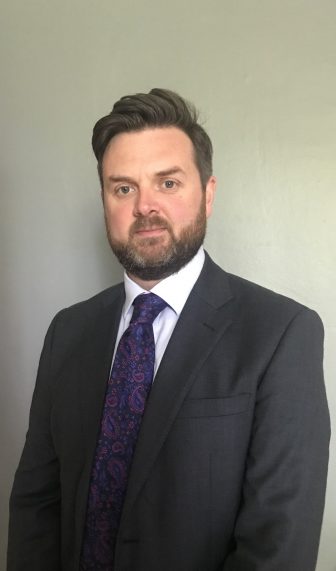 Knight Frank has strengthened its Yorkshire property management team with the strategic appointment of Ross Malkin as a partner.
Malkin joins from CBRE in London, where he was a director specialising in retail and mixed-use property management, having previously worked at British Land.
He commented: "This is a major move and a tremendous opportunity for me. I am delighted to have the chance to join Knight Frank and am ready to develop my career further with this internationally renowned property consultancy.
"The property management department is already a leading consultancy across the Yorkshire region, but my challenge is to take it to another level. The combined Leeds and Sheffield teams will provide an unrivalled service for existing and future clients alike.
"I have a genuine breadth of experience in property management, having worked on the client side for British Land and Edinburgh House Estates and in consultancy practice. This experience extends to all asset classes.
"The chance to join Knight Frank was an offer I couldn't refuse. This is a superb opportunity – and challenge – at a pivotal time for the real estate market in Yorkshire.
Malkin lives in Sheffield with his wife and three children. His hobbies include travel, golf, football and cricket.
Henrie Westlake, head of Knight Frank in Leeds, commented: "Ross is an incredibly important appointment for us. His expertise and experience in managing high-profile commercial property will be vital for expanding our property management department in Yorkshire and his arrival heralds a new era for the team.
"He is a perfect fit for our culture and we could not be more excited about him joining the Partnership. These are very exciting times for Knight Frank and Ross is absolutely integral to our future success in the county."
Henry Adams adds to planning team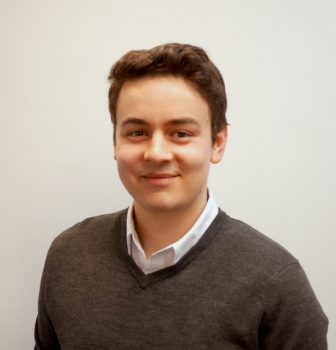 Henry Adams has appointed Zachariah Denton who joins its planning team alongside Peter Cleveland and Ellie White.
Denton brings over four years of experience working at Arun District Council's planning department and is currently undertaking an Apprenticeship at London South Bank University to become a Chartered Town Planner.
The Henry Adams planning team is based at their Chichester offices where they operate alongside the company's specialist teams in development land, valuation, agricultural and commercial property, as well as residential & new homes sales.
"I initially chose a career in planning as it's an expanding sector with dynamic and interesting work," said Denton. "The right opportunity opened up at Henry Adams where the planning section is growing rapidly. 
He added: "There's a wide variety of applications with so much happening, so no two days are the same. As a result the work is very varied and since joining Henry Adams I've enjoyed everything so much. I'm looking forward to building on my planning experience and to getting involved with the huge variety of projects while supporting the planning team here."
Peter Cleveland, partner and head of planning at Henry Adams, said, "We are delighted to welcome Zac to the team. His experience at Arun District Council and his understanding of the local area will be invaluable to the team and our clients."
Henry Adams has previously appointed apprentices to their specialist departments, including Chris Locke who joined the company in September 2016 to undertake an apprenticeship in town planning. Chris now works within the successful development land team as a land manager.
Cleveland added: "We are working on a number of significant projects and are aiming to submit applications for up to 1800 homes across the region over the next 12 to 18 months. The support of an experienced and enthusiastic planner like Zac will enable us to continue to provide our high level of service to each of our clients and their forthcoming projects."