Hunters adds Devon franchise branch
Hunters, has announced the launch of an additional franchise branch in Torquay, Devon, located in Fore Street, St Marychurch. The branch will be led by director Nick Petty and will provide a full suite of sales and lettings services across the local area. The branch is a conversion of McCarthy & Co, which has been operating since 2013.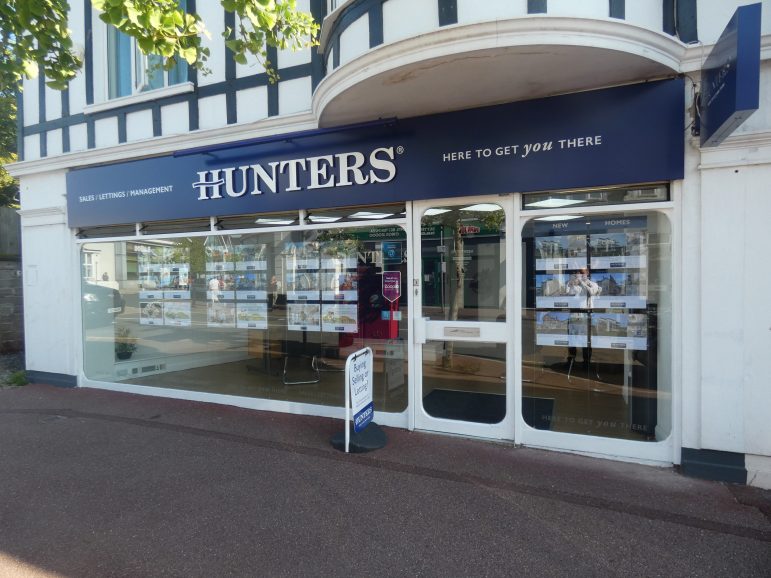 Glynis Frew, Chief Executive of Hunters Property Plc, said: "We are delighted to welcome Nick to our growing network. The challenging market conditions have meant that we have brought forward our technical capabilities and we continue to go from strength to strength, growing our footprint across the country while continually evolving our offering.
Exchange Train – a disruptor website where solicitors can compete for business
We had this from site owner,  Alexander Beagrie. We'll let him tell you about it in his own words:
I am the owner of a company called Exchange Train Ltd which is an online comparison website where solicitors compete for business.
I have launched this website to disrupt the market. Exchange Train is the only website in the world that gets solicitors to bid for their customers, bringing power and confidence back to the consumer.
We are not like ReallyMoving and other 'lead generator websites' that churn out information for solicitors to bombard the consumer with multiple 'sales calls. Everything is in house and done through the website.
"If it's so customer focused why would solicitors want to use it?", you may ask.
Well, what we do that no one else does is give the solicitors the opportunity to pitch to each customer individually whilst in the full knowledge of who the competition is and what they are pricing. This gives each solicitor COMPLETE transparency on where they sit in the market AND how best to approach new customers.
I am 25 years of age and started this business as a one-man band with sheer determination to go after the big boys in this space. We have just been taken on by Seedrs CrowdFunding to which we will be seeking investment in November and this money will be used to accelerate our marketing reach astronomically to hit everyone seeking a solicitor throughout the UK.
In a time where the economy where people are so price sensitive, I can't think of a better time to launch a service that helps with exactly that.