New directorship at Reside
Manchester sales and lettings agency Reside has strengthened its management team with the appointment of Rhiannon Durston to sales and marketing director.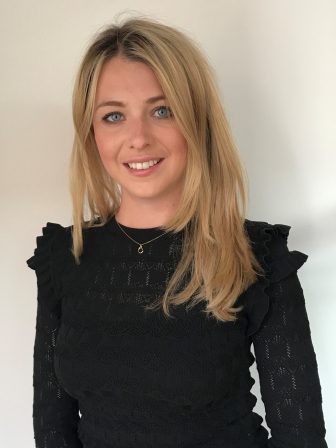 The promotion follows a record 12 months for the Deansgate agency which has reported a year-on-year 10% increase in market activity in 2020.
Founder and managing director Anthony Stankard said: "Rhiannon has been with us since Reside began seven years ago and has played an integral part in the agency's growth and success. Her knowledge of the market, experience and strong relationship with clients made her appointment to directorship the obvious next step.
"Rhiannon's insights into the regional market and sage advice adds real value to our clients and gives their marketing strategies a competitive advantage."
Reside is the retained agent for Manchester Life, the joint venture between Manchester City Council and the Abu Dhabi United Group, and has delivered successful owner occupier sales at One Vesta Street and New Little Mill which launched earlier this year.
This summer Reside also launched Broadside at New Cross, its first managed Build to Rent development, and let 100 of the 274 homes in 100 days of lockdown.
Durston commented: "The city centre market has changed dramatically over the last decade not just in terms of resident numbers but also in the levels of service that customers rightly expect.
"As a city centre specialist Reside is able to provide detailed insight to developer clients and we are continuing to see new developments come on line and new discussions about future projects.
"The pandemic of this year has made people focus even more on where they call 'home' and I am hugely grateful to lead a team who are similarly passionate about the city and helping make people feel at home here."
Persimmon appoints Andrew Wyllie as independent non-executive director
Persimmon Plc has announced the appointment of Andrew Wyllie CBE to the board as an independent non-executive director with effect from 4 January 2021.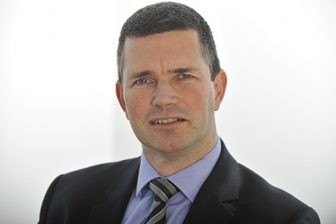 Wyllie will also join the board's audit and nomination committees on the same date.
He is an experienced construction sector executive and was most recently chief executive of Costain Group Plc for a period of 14 years, until his retirement in 2019.
Previously, he was managing director of Taylor Woodrow Construction and a member of the group executive committee at Taylor Woodrow Plc.
Wyllie currently serves as a non-executive director on the boards of Yorkshire Water and BMT Group Ltd, an engineering, science and technology consultancy. He was previously a non-executive director of Scottish Water and president of the institution of Civil Engineers.
Roger Devlin, chairman of Persimmon, said: "Andrew has a long and successful track record within the construction industry and will bring highly relevant sector experience to the Persimmon board.
"His industry knowledge and perspective will be a valuable addition to the board as Persimmon continues to build a sustainable business in every sense. I am pleased to welcome Andrew to the board."
Ralph Hawkins joins Crest Nicholson South West as new MD
Crest Nicholson has appointed Ralph Hawkins as the new managing director for its South West division.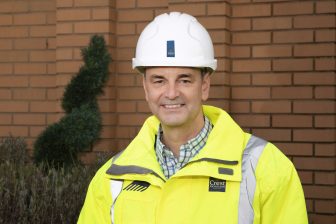 Hawkins joined the team earlier this month, bringing his wealth of industry understanding and operational expertise to his new role.
He has a vast experience in housebuilding, having been in the industry since 1982. He previously worked at the Taylor Wimpey Bristol office, first as land director and from January 2016, managing director.
Prior to Taylor Wimpey, he had almost 10 years of experience working as development director at Barratt Homes, Bristol.
In his new role, Hawkins will work to continue to grow and build on Crest Nicholson's success in the South West Region.
Hawkins said: "Crest Nicholson is an outstanding company, with a passion for not just building homes, but also for creating vibrant sustainable communities. I look forward sharing my experience with the team and continuing to grow Crest Nicholson as a major housebuilder within the region."