So, as 2020 draws to a close, it is time to look back on a year like no other.
The shift in working habits caused by the coronavirus pandemic has had a major impact on the property market, having led to significant new trends.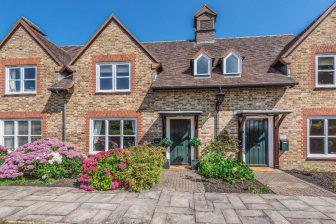 A number of agents have reported a sharp rise in people looking for properties with outside space as well as more room to work from home.
Location preferences are also changing, with many people no longer reliant on easy access into work, and that largely explains why Rightmove's review of the year shows that coastal and rural areas saw the biggest jump in buyer searches in 2020.
The Somerset town of Bruton saw the biggest increase in buyers searching for places to move to, up 72% year-on-year, according to new data out today from Rightmove.
The second highest annual increase in terms of place to live this year is Pitlochry in Scotland, where buyer searches have risen by 50% compared to 2019.
The top five places with the biggest annual increases in buyer searches are completed by Aylesford in Kent, Salcombe in Devon and Lightwater in Surrey.
The rest of the top 10 is also dominated by rural and coastal areas, which mirrors a wider national trend of home-movers looking to relocate to more remote destinations in 2020.
In terms of the nation's rental hotspots, the top three places in Britain that have seen the biggest annual increases in rental searches are Cambridge, Stockport, Rye, up 34%, 31%, and 27% respectfully.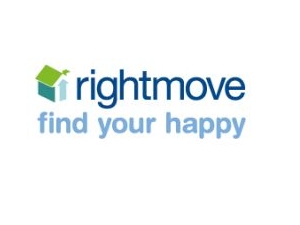 Rightmove's review of the year found that seven of the top 10 areas that have seen the biggest rises in the number of sales being agreed over the past 12 months have populations under 10,000 – further highlighting the popularity of rural locations.
The top five local markets with the biggest year-on-year increases in sales agreed are: Welwyn, Hertfordshire (+75%), Woodbridge, Suffolk (+69%), Llanelli, Wales (+65%), Stockbridge, Hampshire (+60%), and Malmesbury, Wiltshire (+54%).
For prices, it is suburban areas in the North West near Liverpool and Manchester that saw the biggest growth this year.
Eccles, located west of Manchester, has seen a bigger annual increase in average asking prices than anywhere else in Britain, up 16%. The national average increase is 6.6%.
Average asking prices in the town have risen from £184,299 in 2019 to £213,706 this year.
Six other locations across Greater Manchester and Merseyside complete the top 10 property price hotspots in 2020, with Wavertree (+12.2%) and Chadderton (+10.9%) taking second and third places respectively
For traffic, the busiest days of the year are usually recorded in the first few months, but the temporary closure and subsequent mini-boom from May onwards, plus the introduction of the temporary stamp duty holiday in July, saw Rightmove record over 200 of its busiest ever days in 2020.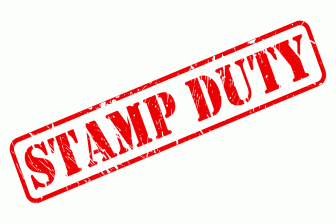 Daily visits surpassed 8 million for the first time on Wednesday 8th July when the stamp duty holiday was announced and within half an hour of the announcement traffic jumped by 22%.
Tim Bannister, Rightmove's director of property data, said: "This year we've seen an uplift in the number of home-movers escaping to the country and we think this trend will continue for now as people show their willingness to make significant life changes.
"The data highlights just how influential the unexpected events of this year have been in shaping the nation's housing priorities, with many buyers determined to swap city streets for rural and coastal retreats."
Top 10 biggest annual increases in buyer searches:
| | | |
| --- | --- | --- |
| Place | Area | Annual % change in buyer searches |
| Bruton | Somerset | 72% |
| Pitlochry | Perthshire | 50% |
| Aylesford | Kent | 48% |
| Salcombe | Devon | 47% |
| Lightwater | Surrey | 46% |
| Dartmouth | Devon | 46% |
| Henfield | West Sussex | 39% |
| Sturminster Newton | Dorset | 39% |
| Hayling Island | Hampshire | 39% |
| Henley-on-Thames | Oxfordshire | 39% |
Top 10 biggest annual increases in sales agreed:
| | | |
| --- | --- | --- |
| Place | Region | Annual % change in sales agreed |
| Welwyn | Hertfordshire | 75% |
| Woodbridge | Suffolk | 69% |
| Llanelli | Wales | 65% |
| Stockbridge | Hampshire | 60% |
| Malmesbury | Wiltshire | 54% |
| Frinton-on-Sea | Essex | 54% |
| Hayling Island | Hampshire | 52% |
| Buntingford | Hertfordshire | 52% |
| Ware | Hertfordshire | 51% |
| Hassocks | West Sussex | 49% |
Top 10 biggest annual increases in average asking prices
| | | | | |
| --- | --- | --- | --- | --- |
| Place | Region | Average asking prices 2020 | Average asking prices 2019 | % change |
| Eccles | Greater Manchester | £213,706 | £184,299 | 16.0% |
| Wavertree | Merseyside | £169,915 | £151,448 | 12.2% |
| Chadderton | Greater Manchester | £170,700 | £153,896 | 10.9% |
| Middleton | Greater Manchester | £175,369 | £158,308 | 10.8% |
| Sowerby Bridge | West Yorkshire | £210,897 | £190,415 | 10.8% |
| Halifax | West Yorkshire | £152,307 | £137,727 | 10.6% |
| Worsley | Greater Manchester | £237,665 | £215,418 | 10.3% |
| Morecambe | Lancashire | £152,805 | £138,771 | 10.1% |
| Wallasey | Merseyside | £168,575 | £153,586 | 9.8% |
| Royton | Greater Manchester | £186,819 | £170,392 | 9.6% |