haart names Liam Hancox as new estate agency director
haart has appointed Liam Hancox as its new estate agency director for the East Midlands and Yorkshire area.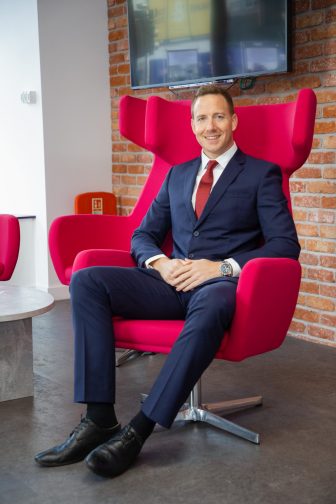 Hancock initially started working in the industry as a mortgage advisor 17 years ago before making the switch to estate agency and working his way up to regional director and then moving to haart.
His new role sees him leading the network of partners, property centres and branches in the region covering the East Midlands to Yorkshire.
"I'm so excited to be part of haart's vision for the future of estate agency," he said. "As soon as I heard about the new partnership model I wanted to be a part of it. It is exactly where our industry should be right now and by integrating so effectively with Property Centres and branches is a real fit for today's property market."
Hancox added: "I'm really impressed by the quality of the people I'm working with. We're still recruiting outstanding partners and brilliant staff at our property centres and branches. Add to that our market leading technology and I am confident this region is set for enormous growth in our results, market share and our revenue; all of which is great news for our customers."
haart CEO Paul Smith said: "Liam's positive attitude and his outstanding experience makes him a fantastic addition to our estate agency director team. We are committed to being the future of estate agency and our investment in great people and technology will see us growing the business further."
Strutt & Parker makes two senior hires into its forestry division John Clegg & Co
Strutt & Parker has made two strategic senior hires into its forestry division, John Clegg & Co.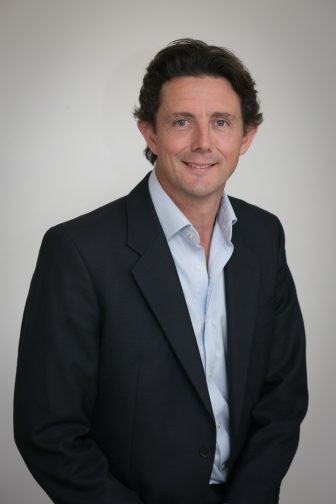 Edward Daniels joins as head of forestry to manage the UK-wide John Clegg & Co team.
A qualified chartered accountant and previously an investment director at Gresham House Plc, Daniels has spent the last ten years investing in commercial forestry and renewable energy projects.
In 2010, he joined FIM Services Limited, a small, privately owned alternative asset manager focused on commercial forestry and renewable energy. As a director, he supported the founders in the expansion, management and eventual sale of the company to Gresham House in May 2018.
Daniels said: "I am really excited to be taking on the leadership of John Clegg & Co at this pivotal time for the forestry industry. With my considerable investment experience in commercial forestry, I am in an excellent position to take on the future challenges to forestry in the UK and evaluate how natural capital can benefit our clients now and in the future."
From 1 January 2021, Simon Hart will also be joining the firm as head of forestry in Scotland and will be based in Edinburgh.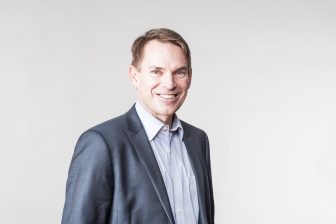 Hart joins with more than 30 years of experience in the Scottish forest industry having worked in forest management and particularly investment forestry with firms including Tilhill, Egger and RTS Forestry.
Hart commented: "These are exciting times to be in forestry. Suddenly it is not just about trees; carbon and the natural capital values associated with woodland are moving up the political agenda. Forestry has become mainstream and with the growing climate emergency, that trend is only going to accelerate over the decades to come. Opportunities abound for investors and land owners. John Clegg & Co holds a market leading position and I believe it's an excellent time to be joining the business to help develop the services we can offer to our extensive client base."
Reflecting on the new appointments, James Farrell, head of Rural at Strutt & Parker, said: "These senior recruits show our strong commitment to forestry and represent our desire to grow the business across the UK."
Thirdfort appoints Russell Foley to lead its product development strategy
Russell Foley has joined legal tech start-up Thirdfort, from conveyancing and property services group Simplify, parent company to legal services brands such as MyHomeMove and QualitySolicitors.
Foley, a legal services and property product development specialist with over 20 years' experience, has joined the firm as product strategy lead.
Foley will focus on developing and optimising Thirdfort's offering to the conveyancing and broader legal services markets, whilst overseeing the security specialist's longer-term roadmap in relation to product development and client experience.
His expertise includes utilising data and customer feedback to identify opportunities for product development, and according to Thirdfort has a deep understanding of the needs of both conveyancers and consumers in the residential property market.
Foley has spent the past five years building, delivering and scaling eWay, MyHomeMove's digital client portal. Prior to Simplify, he held product and proposition roles at the likes of Irwin Mitchell, ASDA Money, Halifax Insurance and Capital One, in addition to marketing development and analysis roles at TDX Group, Boots and Co-operative Insurance.
Foley joins the business during a period of fast expansion, in response to increasing demand from law firms and conveyancers looking to accelerate their adoption of secure, remote, user-friendly technology.
Since March the team has tripled from 15 to 44 and the business continues to hire into the new year.
Thirdfort has attracted seed funding from a number of high-profile investors including law firm Mishcon de Reya, James Meekings and Andy Mullinger (co-founders of Funding Circle), David Rutter (founder of R3) and Alex Chesterman (Zoopla founder).