HOP expands with six new appointments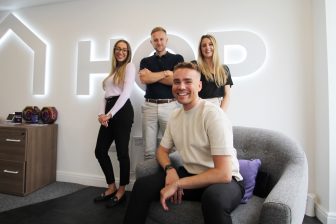 Just two months after opening a new office in Horsforth town centre, Leeds-based estate agent, HOP, has expanded its team with six new appointments who will all be based at the branch on New Road Side.
Rich Hare joins as sales manager to lead the sales team in Horsforth. He brings more than 10 years' local experience to the role after managing the Horsforth office of a national estate agency firm.
Lucy Beddard has been appointed as a senior sales negotiator after spending the last four years working at two other Leeds-based estate agents.
In addition, Luke Parkin and Charlotte Sinclair have both joined HOP's lettings division as property managers and will be responsible for overseeing their own lettings portfolios. They both have a wealth of industry experience liaising with landlords, tenants and contractors.
Jon Vickers has also joined the lettings team to carry out rental viewings with potential tenants. He previously worked at John Lewis in Leeds city centre, but has opted to pursue a career change.
Finally, marketing executive Abi Morgan has been appointed into HOP's marketing team and is responsible for planning and executing marketing initiatives including community engagement, sponsorship and digital marketing. She is also launching a new marketing campaign which will see HOP selling and letting homes with 0% commission across LS18 throughout July, August and September.
Luke Gidney, managing director at HOP, said: "Our expansion into the hugely popular Leeds suburb of Horsforth, combined with our fresh approach to property marketing, has been very well received by the local community.
"Welcoming Abi, Jon, Charlotte, Luke, Lucy and Rich to our team enables us to provide sellers, buyers, landlords and tenants with the high standard of service and local expertise that we are renowned for. The fact that we've attracted people of their calibre, with vast amounts of property and customer service expertise, speaks volumes about our ambitions in Horsforth as well as our proactive approach to selling, buying and renting homes.
"We are now embarking on a major marketing drive, which will also repay the warm welcome that Horsforth has shown us, by selling and letting LS18's homes commission free until the end of September."
Stuart Maxwell joins Horsham estate agents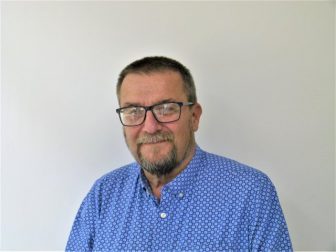 At Home Estate and Lettings Agency has announced that it is expanding its services to Pulborough, Billingshurst and the surrounding area after appointing Stuart Maxwell as a valuation consultant.
Maxwell, who will be based in Pulborough, has worked as an estate agent for 43 years throughout the local area as both a valuer and branch manager.
A company spokesman said: "Stuart's passion is clearly property and his portfolio spans from one-bedroom houses to ten-bedroom country homes. As you can imagine, there has been many an interesting story to tell along the way.
"Stuart is really excited about joining At Home Estate and Lettings Agency who are an award-winning agency. They have been recognised as the best agency in Sussex, Surrey and Kent by the Best Estate Agent Guide, and the only local organisation to have been in the guide every year so far."
Persimmon finance director Mike Killoran to retire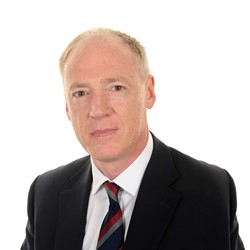 Persimmon has announced that group finance director Mike Killoran plans to retire early next year after 25 years with the housebuilder.
It is expected that Killoran will step down from the board in mid-January after the announcement of the FY21 trading update.
Chairman Roger Devlin commented: "Mike has played a pivotal role in the development of Persimmon over more than a quarter of a century, helping establish the business as one of the leading housebuilders in the UK and delivering outstanding returns for shareholders.
"We thank him for his significant contribution to the success of the group over this extended period and he leaves Persimmon in robust financial health. We will now commence the process of identifying Mike's successor and we are pleased to be retaining his skills and experience within the business during this period to ensure a smooth handover."