Knight Frank bolsters Valuation & Advisory team with six appointments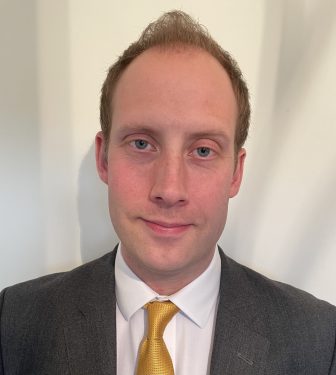 Knight Frank has appointed six new starters to its Valuation & Advisory team.
Nick Moisey, who started with the firm in February as an associate from Cushman & Wakefield, is working with Michael Crowe and Giles Coward, partners in the funds and global analytics, data & technology teams within Valuation & Advisory.
Ollie Holland recently joined as a senior surveyor from Allsop, working with Gillian Bowman, partner in Valuation & Advisory, and assisting with fund valuations.
Will McGovern has joined from Wilkes, Head & Eve as a surveyor, and Ben Whittington from Avison Young, as a senior surveyor, both reporting to Jeremy Tham, head of bank lending valuations.
Luke van Vuuren started at Knight Frank this week as an analyst, reporting to John McClymont, head of analytics, Valuation & Advisory. Luke was previously at Residential Land where he assisted in financial planning and reporting for its portfolio of properties, as well as assisting in financial modelling.
With more than eight years in Knight Frank's West End Capital Markets team, Louise Fuller has joined the Valuation & Advisory team as a partner focussing on central London valuations.
Caroline Bathgate, global head of Valuation & Advisory at Knight Frank, said: "We are thrilled to be significantly expanding the team, ensuring that we continue to provide our clients with market-leading advice and expertise, and building on our strong reputation in markets around the world.
"I am particularly pleased that these new appointments reflect areas where we see significant scope for future growth in our business, in Central London; Data & Analytics; Bank Lending; and Investment Funds. We look forward to welcoming all of our new starters to the Knight Frank team."
David Jervis to launch new Midlands division  
Burrington Estates has appointed David Jervis, the former head of Spitfire Bespoke Homes, to lead its expansion into the Midlands as it embarks on an ambitious growth plan.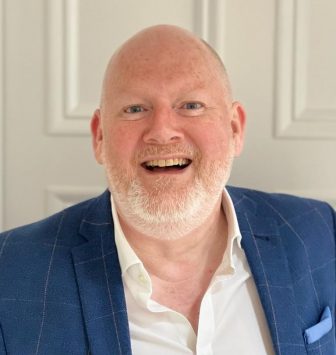 The Exeter-based housebuilder has expanded in the South West with a turnover of £70m in 2020. It is now seeking to replicate the success of its business in the Midlands and central England with Jervis spearheading the new division.
Jervis, a former chartered surveyor, set up Spitfire in 2010 as the residential development arm of IM Properties and within seven years, he had built it up into a business with a turnover of £100m. He also successfully launched another homebuilding business prior to that when he set up Chase Homes in 1995 on behalf of a Midlands entrepreneur.
The growth of Burrington Estates is supported by a new £15.5m investment from BGF, the UK and Ireland's most active investor, through which it aims to treble turnover in the next five years. Of this new funding, £13.5m will support the expansion of the new homes business, with the remaining £2m focusing on commercial property projects. Within the new Midlands and Central region, land has already been secured in locations in Oxfordshire, Warwickshire and Berkshire for sites that will generate £100m in turnover.
Jervis commented: "This is an exciting time for Burrington Estates and I am delighted to be part of it – we are in a strong position to drive forward our growth plans thanks to the backing of the BGF investment.
"This also dovetails with the opportunity in the market to deliver sites that are characterised by good design and attention to specification and detail, as well as excellent standards of customer service.
"We are now actively looking for land opportunities across the Midlands and surroundings, down as far as the northern Home Counties, and we are already building up a strong pipeline of sites across the new region."
MOJO appoints new director of mortgages
Cassie Stephenson has joined online broker Mojo Mortgages as its new director of mortgages.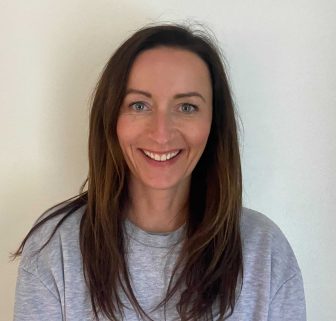 The business, which plans to grow its team to 50 mortgage advisers across the UK over the next 12 months, says it has experienced unprecedented demand over the past few months.
Mojo, which now counts the likes of Uswitch, Zoopla and Snoop as digital partners, has seen year-on-year partner mortgage submissions rise by 165% compared to pre-pandemic levels, with traffic and enquiries to its site also up by 200% compared to the start of 2020.
Stephenson joins Mojo following her time at fellow online broker Habito as VP operations, as well as previous spells at Atom Bank, Tesco Bank and Lloyds.
Stephenson said: "It's no secret that the past year has been challenging but the market appears to be gaining some real momentum with new government-backed schemes, competitive rates amongst lenders and a bustling property market, so it's an exciting time to join the team.
"Mojo already has such strong foundations, systems and amazing people – it's now time to take what we have and accelerate it to make us the number one brokerage in the UK."