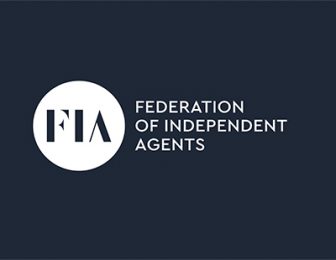 A former regional manager of The Guild of Property Professionals has acquired the first Federation of Independent Agents' franchise.
Graham Lock, founder of the FIA, announced yesterday that Emma Preston will now build her own network of independent agents within the FIA framework after signing up to the fast-growing brand.
"The FIA is approaching its third anniversary, the concept of a challenger network group to the established players is well and truly proven and with more than 42 brands and 55 branches already on board it's time to hit the accelerator," said Lock.
The franchise model aims to allow experienced property professionals to build and manage their very own network of agents across the country, adopting the FIA brand, tech platform and existing framework.
Lock continued: "I'm excited to roll out our first franchisee, it's a unique opportunity that only suits a very small number of people. Running a network of agents requires a 360 degree understanding of the industry alongside a consultative mindset. Emma has all of these qualities and more, she's the perfect fit for this model.
"The estate agency landscape is changing rapidly, strong and experienced agents are adapting well, new brands are being born out of corporate frustration and both sets are attracted to and welcomed by what The FIA offers. We're extremely collaborative as a group and our 'member first' mentality will continue to power our natural growth. Our franchise offering will add additional momentum at the same time as providing an exciting business opportunity for ambitious, talented individuals."
Preston, who previously worked for auction company iamsold as a key account manager, as well as software house Eurolink Technologies Ltd in her previous role as head of new business, is unsurprisingly "thrilled" to be the first FIA franchise partner.
She commented: "I'm a huge fan of the network model and can already see the major benefits of the brand and its core offering alongside the quality of its membership. It's very modern, fresh, adaptable and has an exciting future, one that I want to be a large part of!"