Estate agents come near the bottom of the latest 'trusted' professions poll.
But there's bad news for EYE – journalists are one place closer to the bottom.
So, you probably shouldn't trust a word we say … but the new MORI veracity poll shows politicians are the least trusted profession, coming bottom of the table.
Estate agents are trusted by 30%. Interestingly, Labour supporters are more likely to trust agents than Tory supporters.
Agents are followed down the table by journalists (26%), advertisement executives (17%), government ministers (also 17%) and politicians generally (14%).
In comparison, nurses (trusted by 95%), doctors, dentists and teachers top the list of most trusted professions, followed by engineers in fifth place. Surprisingly pollsters do quite well, with a trust rating of 54%.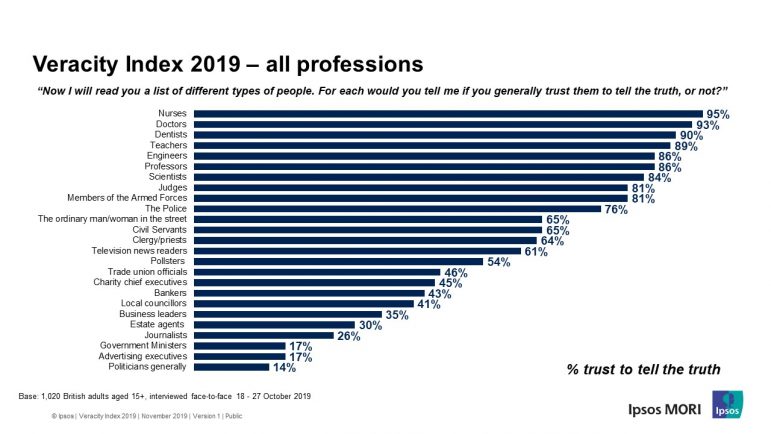 More here:
https://www.ipsos.com/ipsos-mori/en-uk/trust-politicians-falls-sending-them-spiralling-back-bottom-ipsos-mori-veracity-index