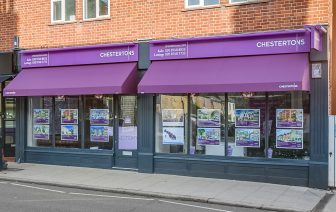 The number of homes being put on the market is failing to meet demand from buyers, and that trend is unlikely to change as we enter the traditionally busy spring season, according to Chestertons' latest review of London's property market.
Whilst buyers remained undeterred in February with a 3% uplift in viewings compared to the same month last year, there were 17% fewer sellers entering the market. This, in turn, is leading to a limited number of properties coming onto the market in March and April leaving many house hunters frustrated, the estate agency reported.
Chestertons advises that one reason behind the decrease in homeowners wanting to sell up has been the re-introduction of more competitive mortgage products.
Matthew Thompson, Chestertons' head of sales, said: "The London property market slowed down at the end of last year in reaction to the Bank of England increasing interest rates. These rates have started to come down since the beginning of 2023 and we are seeing stronger competition amongst mortgage lenders which means that rates are now only slightly higher than before the September 2022 mini-budget.
"This has relieved some pressure on households with fixed-rate mortgages coming up for renewal. As a result, some homeowners who had considered downsizing to lower costs may have been able to get another fixed-rate mortgage at an affordable rate – meaning they are under less pressure to sell."