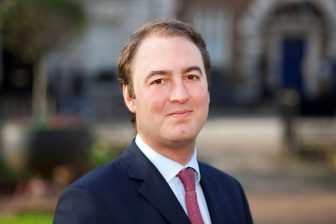 Winkworth has called for the chancellor Rishi Sunak to "stop hammering buy-to-let landlords", but rather do more to support property investors in the autumn budget on 27 October.
The company points out that research shows that 20% of landlords are seriously considering selling up owed in part to tax and regulatory changes.
Winkworth chief executive Dominic Agace said: "That could be one million homes lost. Five million homes rely on the private sector, which has an important role to play in levelling up so people have options and there is mobility in the jobs market.
"I do think it is vital that first-time buyers and landlords have a level playing field in the property market but landlords shouldn't be seen as the enemy."
His views were backed by Anthony Emmerson, director of mortgage specialists Trinity Financial, who also takes part in the latest podcast episode.
He said: "Buy-to-let landlords have had a very tricky five years. First, tax relief was removed, followed by more regulations and tightening of the rental stress tests which means landlords have to put in a much higher deposit when buying property.
"There is a significant financial penalty on a portfolio landlord, someone who owns four or more properties.
"If we lose 20% of rental properties, the government isn't building enough social housing. Rents will go up and there will be a lack of supply."
The Property Exchange podcast is presented for Winkworth by broadcaster and commentator Anne Ashworth.
To tune into the latest episode of The Property Exchange, find it here: Listen on Apple Podcasts.