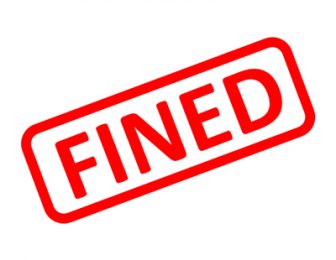 A landlord has been prosecuted and ordered to pay almost £10,000 after leaving residents in the cold.
Derby City Council's Housing Standards team have successfully prosecuted a landlord for failing to provide adequate heating and hot water at one of his rental properties.
Philip Spence, of Edmunds Square, Mickleover, failed to act when the boiler broke down, leaving tenants with inadequate heating or and hot water during November and December 2022 including one week when a severe cold weather alert was issued by the Met Office warning of sub-zero temperatures in the East Midlands.
The extreme cold in the house caused ice to form on the inside of the bedroom windows and the lack of hot water meant the tenants could not wash or bathe properly.
The tenants contacted Housing Standards in November 2022 to inform them that their boiler had broken and they had lost heating and hot water. When Council officers inspected the property they found the boiler was leaking water and some of the radiators had rust-coloured sludge seeping from them.
For several weeks, Spence ignored his tenants' pleas to fix the boiler, and on 2 December 2022 a notice was served giving him seven days to repair or replace the heating system. However, he failed to do so, leaving the Council to carry out the works.
In a hearing at Derby Magistrates Court, Spence was found guilty of charges relating to the Environmental Protection Act 1990 and ordered to pay £2908.17 in costs, £3,719.58 to reimburse the council for the cost of a new boiler and associated works, and £3000 in compensation to the tenants.
Cllr Baggy Shanker, leader of Derby City Council, said: "Everyone deserves a safe, comfortable accommodation and landlords have a duty of care to their tenants to provide this.
"While the vast majority of private landlords take this obligation seriously, there are a small minority who don't.
"I want to thank our Housing Standards Team for their quick work both in making the property suitable again and bringing this prosecution. It sends a strong message that the Council is not afraid to take legal action to protect tenants and their wellbeing.
"I would encourage anyone with concerns about their rented property or their landlord to report this to our team."