Purplebricks founder Michael Bruce has launched a stinging attack on Rightmove, which released its annual results this morning.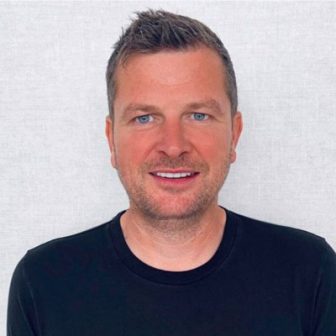 Bruce is hoping to provoke a dispute between his new venture, the still-to-launch Boomin portal, and Rightmove, in an attempt to generate publicity and win over more agents.
Bruce, who is still building towards the delayed launch of Boomin, has penned an open letter to agents about why he believes Rightmove's results highlight market failure.
Property Industry Eye has offered Rightmove an opportunity to respond.
Michael Bruce's open letter reads:
Today Rightmove announces its financial results for 2020. Shareholders will doubtless be delighted by the return to business as usual message, after an unprecedented Covid related first half dent in their upward only profits record which has run unbroken since at least 2007. The bad news of price hikes has been delivered to agents in good time for Rightmove to tally up the growth, turn it into tens of millions of pounds and announce it today to the excitement of investors. Meanwhile Rightmove's estate agent customers are fighting on two fronts, facing the end of the stamp duty holiday and the resumption of double digit annual hikes in portal costs.
Lack of competition = Market failure
The property portal market has been broken for the last decade, lacking meaningful competition. Rightmove is an example of market failure. By its own admission Rightmove has a market share, approaching 90%. Impressive? The consequences for now and into the future are anything but.
Rightmove pockets some 75p in profit for every pound it takes from agents – this is a higher profit margin than any other company in the FTSE 100 Index of the UK's leading companies. The best run agents in the country in a good year would be happy with a margin in the teens. And Rightmove's profits don't reflect the housing market. Between 2008 and 2019 the volume of annual housing transactions has fallen 27% – while their average estate agent customer has been hit with fee hikes totalling some 350%3.
It's not as if the money is getting pumped back into the service. Since 2010 Rightmove has made £1.3bn in profits and invested just £14m in capital expenditure. I can think of no large company, operating in a competitive market, that could survive and thrive on investing a paltry £1m per year or 1% of profits. Real technology companies continue to innovate, investing in their platform and infrastructure to improve customer experience. By way of example Ocado and ASOS invest over £100m per year in their technology. In contrast Rightmove pays its two executive directors more than it spends on capex4.
2024 – an unsustainable future
Without a change in the market dynamics, without the injection of fresh and meaningful competition, the status quo is likely to continue indefinitely. For the majority of agents, this is likely to mean the continuation of annual, double digit price hikes. Based on the average annual fee hike of the last ten years, agents could be paying some 60% more than their recently increased prices by 2024. On the same methodology Rightmove would be coining in some £385m in annual profits. Unrealistic? Scaremongering? Well consider that in 2010
Rightmove's average revenue per advertiser (ARPA) per month was £379 and their profits £57m. By 2019 this had increased to average agent fees of £1,088 per month and profits spiked nearly fourfold to £220m.
Being very successful and highly profitable is justifiable when you are creating the very best innovation for agents and visitors to the site. I just don't see how things have advanced. Rightmove quotes record traffic of 4.1m a day but actually there are less than 10,000 sales and lettings transactions a day in the UK. Increases in traffic and increases in leads has not improved the overall experience, the quality of introductions or increased overall transaction numbers for agents.
Choose a happier future
The bleak future I paint above is not a given it is a choice. Agents need to make a choice to embrace new competition if they are to secure a future, better than their past. It is not that the property market hasn't had its fair share of ambitious young start-ups looking to take on Goliath. Rather it is that the barriers to success are so high in this industry that start-ups have lacked the marketing and technology armoury that is necessary to turn the tide.
Portals also need to play their part. All portals should embrace a new model of transparency and fairness and evolve their models from upward only pricing. Continuous innovation and fair competition are essential for any properly functioning market and for the good of the estate agency industry that we all serve. We should all give a commitment to avoid unfair, inequitable pricing and the giving of financial incentives to restrict competition for the few and agree to do what is in the best interests of all agents and consumers.
We are doing our bit. For the last two years we have been building a world class team of 160 technology and marketing experts with the mission to bring real competition, into the property portal space for the first time, underpinned with the values of transparency and fair pricing. Boomin, will launch shortly, embracing the latest technology to deliver a completely new, more powerful search experience with a host of new features and a broader product offering that looks to build relationships between agents and customers that lasts far beyond the property transaction itself. This will be supported by a marketing budget that will establish Boomin as a household name in near record time.
2021 will be a defining year for the industry and will determine the competitive landscape for the next ten years. I urge everyone to get on board and reset the balance of power in the industry between portals and agents.
Michael Bruce
Executive Chairman and Founder of Boomin