Rightmove has just issued its annual results to the City.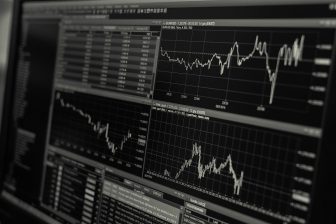 Rightmove has reported a sharp drop in both revenues and profits in its annual financial report for last year, as it offered discounts to estate agents to help them through the Covid crisis, while membership numbers continue to fall.
Revenues were £205.7m, down from £289.3m the year before.
Operating profits were £135.1m, down from £213.7m.
Average revenue per agent (ARPR) listing properties with Rightmove – a closely watched metric – fell 28% to £778 a month, the company said, but it did increase 2% year-on-year in December to £1,103 – a rising trend that is expects to continue.
Rightmove predicts that ARPA will increase from the December 2020 level at a rate of growth towards that seen in 2019.
Traffic to the Rightmove website was up 31% to 2.1 billion visits over the course of the year, with collective time on site over the year at 15.9 billion minutes, up from 12.1 billion 2019.
The number of estate agency branches and new homes developments listing with Rightmove fell year-on-year.
Membership numbers dropped 3% to end the year at 19,197, down from 19,809, with 425 fewer agency branches and 187 fewer new homes developments listing with the website. 
Rightmove says that there were over one million UK residential properties advertised on the portal during 2020, up 11% on the previous year.
Peter Brooks-Johnson, chief executive officer, said: "All of our lives were upended in 2020. Looking back at how our teams dealt with a multitude of challenges and adapted to help our customers respond to new regulations, becoming a key information hub and responding with accelerated innovation to the record home hunting activity that followed, makes me immensely proud. I'm also extremely impressed by the incredible resilience and adaptability of our customers, and I'd like to thank them for their support.
"In a year when we stayed in our homes more than ever before, people continued to turn to Rightmove for their next move and for real-time information, helping us to extend our lead in the market. The record traffic and enquiries that followed the reopening of the market led to us sending 51 million property leads to our customers. Strong activity has continued into 2021 and we recorded our busiest ever January for traffic.
"Digital solutions emerged as even more important to our customers as they navigated the different restrictions and invested in our tools to help them handle the record interest in property from home hunters.
"We remain mindful that 2021 may bring further Covid-related challenges, but we will continue to deliver our strategy to help make home moving easier, delivering the best solutions to our customers and the most engaging experience for our users."
Rightmove declared a final dividend of 4.5 pence a share, having cancelled its 4.4 pence a share the previous year to conserve cash.
It says £30.1m of cash returned to shareholders through share buybacks in 2020, with the share buyback programme resuming in March 2021. This is down from £148.8m a year earlier.
Rightmove's share price currently stands at 606.4p.