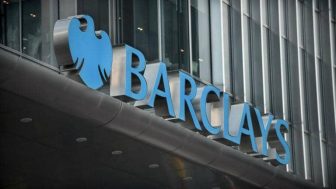 Barclays has agreed to buy the specialist mortgage lender Kensington Mortgages for £2.3bn. The transaction is subject to regulatory approval.
The purchase comes at a time of growing competition in the mortgage market, and as increasing interest rates provide a boost to lenders.
Kensington is being sold by its private equity owners, Blackstone and Sixth Street. The sale comes after an auction process that attracted interest from a number of bidders.
The acquisition will allow Barclays to become one of the few major banks with a specialist mortgage offering.
Kensington is focused on providing mortgages via brokers to borrowers with complex incomes. Using a combination of proprietary technology, data analytics and human insight to design products and make lending decisions, Kensington focuses on the self-employed and those with multiple or variable incomes – segments that major banks often do not serve.
The business, which is based in Maidenhead and has around 600 employees, services approximately £8.7bn of third party and related party mortgages in addition to the KMC Mortgage Portfolio. Kensington originated approximately £1.9 bn of mortgages in the year ended 31 March 2022.
Under the joint ownership of Blackstone and Sixth Street, Kensington has improved its processes and expanded its product offerings to become a market leader in specialist lending to the self-employed, first-time buyers, older borrowers and customers with multiple sources of income.
The business is also recognised in the industry for having a market-leading data and technology platform, which has facilitated profitable growth, product innovation and exceptional loan underwriting performance. The business has grown its originations at a compound annual growth rate of 22% since the acquisition in 2015.
Mark Arnold, CEO of Kensington Mortgages, commented: "This sale marks the start of an exciting new chapter of growth for Kensington. We have a strong track-record in the specialist mortgage space, using our proprietary data and tech platform to innovate and grow, and now is a natural point to bring in a partner who can help us to drive our next expansion phase. As a major UK bank with a broad reach and offering, Barclays is well-placed to support this expansion, whilst the sale will allow it to differentiate itself as a 'mainstream specialist' and offer a range of mortgage solutions not available from competitors."
Matt Hammerstein, CEO of Barclays Bank, said: "The transaction reinforces our commitment to the UK residential mortgage market and presents an exciting opportunity to broaden our product range and capabilities. KMC is a best-in-class specialist mortgage lender with an established track record in the UK market, strong broker and customer relationships and data analytics capabilities. KMC complements our existing UK mortgage business and broker relationships through the addition of a specialist prime mortgage originator and the utilisation of our strong UK funding base. We look forward to KMC management and employees becoming part of the Barclays group."