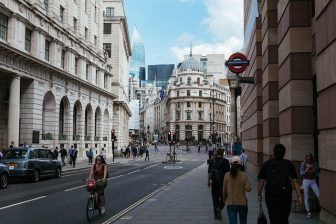 The Bank of England is expected to raise UK interest rates to 1.25% when the Monetary Policy Committee (MPC) meets today, as the central bank looks to address soaring inflation, while hoping not exacerbating the UK economic slowdown.
Mortgage holders, house hunters and savers will be affected by the Bank of England's expected decision to increase the rate from 1% to 1.25%.
Lewis Cooper, economist at S&P Global Market Intelligence, said: "It's clear that UK households expect the central bank to take further action to tackle strong inflation and hawkish expectations appear to be little dampened by ongoing macroeconomic concerns and the cost of living crunch."
Markets are also factoring in an imminent rate rise with investment banks advising their clients to build portfolios around the expectation of multiple rate rises by the Bank of England, European Central Bank and the US Federal Reserve.
Looking ahead, Deutsche Bank said in a note to its clients this week that it now expects the Bank of England to hike interest rates in every meeting this year and one more time in February 2023.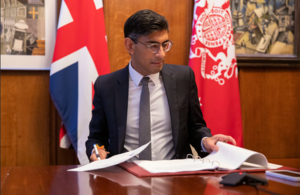 "While our previous call had the bank rate peaking at 1.75% – within the range of neutral, which we broadly put at 1.25% to 2% – our updated call has bank rate going to 2.5%," Deutsche Bank said.
The Times recently reported that the chancellor Rishi Sunak believes that interest rates will rise 2.5% by early next year.
He reportedly told the cabinet in April that homeowners who are not on a fixed rate deal could see their mortgage payments rise by £1,000.
Trussle head of mortgage operations Amanda Aumonier commented: "With interest rate rises set to continue like clockwork throughout the year, timing is now key. Homeowners could find a huge difference between fixing in a long term deal now compared with the end of the year."