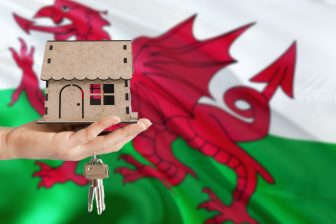 The Renting Homes (Fitness for Human Habitation) (Wales) Regulations come into effect on December 2022 for all new private and social rented tenancies and a year later for existing tenancies in Wales.
The regulations place new legal requirements on landlords and managing agents in relation to electrical safety checks, smoke and carbon monoxide alarms. As part of NAPIT's commitment to educate the nation on the details of new Electrical Safety Regulations, NAPIT's Chief Technical Officer, Frank Bertie, will be presenting a bespoke NAPIT webinar series.
The webinars are aimed at those who own, manage or work in privately or social rented properties in Wales. With a choice of two dates, an option to sign up to receive a recording and the webinar featuring Welsh subtitles the series is highly accessible.
The webinars will provide an overview of the Regulations, support for landlords and tips for how electricians can best assist landlords to meet the new requirements. There will also be an opportunity to have your questions answered.
Frank Bertie, NAPIT's chief technical officer, said: "After the success of our recent webinar campaign and guidance on the Electrical Safety Standards in the Private Rented Sector (England) Regulations 2020, we felt it important to support our members and the wider industry by creating accessible, digestible information about the new Regulations in Wales.
"The introduction of mandatory electrical safety checks in all social and privately rented homes is a very welcome step toward enhancing electrical safety standards in homes yet there are some important differences between the English and Welsh Regulations on this subject which our webinar will cover to provide clarity and enhance understanding."
To accompany the webinars NAPIT have created two new guidance documents that are freely available to download online. Firstly, a guidance document for electricians working in rented properties and secondly one for landlords explaining what the new legal requirements are and covering many frequently asked questions.
The Regulations were initially due to come into force on the 15th July 2022, but due to representation from landlords who were concerned about this implementation date, the Minister has postponed implementation of the Act to 1st December 2022.
Read NAPIT's guidance for landlords, local authorities, and tenants click here.
To register to join the webinar or to receive a recording click here.
New housing law delayed to give landlords and agents more time to prepare