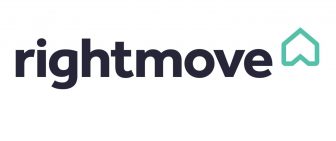 Rightmove has warned that the average monthly mortgage payment for a household buying a first-time buyer home would increase to £1,302 if the average mortgage rate rose to 6%, as looked likely this week.
That is based on a borrower taking out a two-year fixed mortgage, at 90% loan-to-value (LTV).
The property portal says that this monthly payment would be 60% higher than those getting on the ladder at the start of 2022.
For two people buying a first home together and splitting the £1,302 payment, the monthly payment each of £651 would equate to 25% of their gross average salary, up from 15% at the start of the year.
The last time the average mortgage rate was 6% on a 90% LTV two-year fix was in May 2012, when the average asking price of a first-time buyer home was £142,686. Back then the average monthly mortgage payment on a first-time buyer home was £833, which was 21% of the average gross salary for two people splitting the payments
For a solo first-time buyer, the average lending criteria of 4.5 x their salary means they would need to be earning £45,000 to buy a home at the average first-time buyer price of £224,479. If rates rose to 6% this would equate to 35% of their salary, up from 22% at the start of the year
The average asking price of a first-time buyer home is now £224,479, making it £22,448 for a 10% deposit
Despite affordability challenges, demand for first-time buyer homes is up 27% on the pre-pandemic five-year average