Property investors have been the target of many recent tax changes and may feel unfairly targeted at a time when they are facing potential Covid-related tax hikes to pay for the pandemic, and yet almost half of those who invest in the private rented sector remain optimistic going into 2021.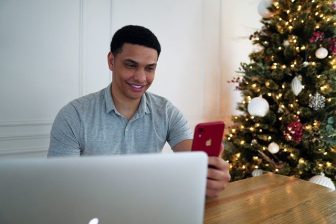 Despite the challenges of the coronavirus, almost half – 45% – of landlords say they are currently optimistic about the buy-to-let market, according to a new survey released today by Property Master.
The online buy-to-let mortgage broker found that less than a third – 29% – of those surveyed were pessimistic about the buy-to-let market, despite fears that the chancellor Rishi Sunak could increase taxes for those with additional homes, as part of the government's attempts to claw back the cost of extra spending during the coronavirus pandemic.
Mortgage interest relief changes, the scrapping of the 'wear and tear' allowance and the introduction of the 3% stamp duty surcharge have hit landlords' profits over the past few of years, which partly explains why so many people are exiting the BTL market and thus reducing the supply of much needed private rented stock.
Tax and regulation changes continue to have a negative impact on the buy-to-let market, with a number of landlords selling properties with a view to reducing their portfolio, or exiting the market altogether.
But despite the concern that yet another proposed tax hike could see buy-to-let landlords exiting the market in droves before it is introduced, just 10% of the landlords surveyed by Property Master planned to exit the buy-to-let market in 2021 and almost 70% said they were not about to sell any of their properties in the new year.
Angus Stewart, Property Master's chief executive, said: "For landlords, as for many other sectors, 2020 is a year that brought plenty of challenges. But in the case of landlords Coronavirus and the resulting economic uncertainty came on the back of a raft of regulatory and tax changes over recent years that have left the sector battered and which saw smaller landlords in their thousands throw in the towel."
Stewart continued: "However, our survey shows the buy to let sector as a whole is a resilient one. Those landlords that have survived may well be stronger and our survey shows them as giving buy to let the thumbs up as we move into 2021.
"We see the year as being one of two halves. There is clearly continued turbulence forecast for the first half of the year as coronavirus and Brexit play out. But the fundamentals of the private rented sector remain and now more than ever an increased number of people need a good quality roof over their heads, and this will create plenty of opportunity for landlords to do well."
The number of landlords surveyed by Property Master who planned to add to their portfolio in the new year was evenly split with those who had decided in 2021 to stick with their existing property portfolio.
Almost 43% of landlords said they planned to buy more property in 2021 and the same number planned to stick with the properties they already had. Almost 13% were undecided.
In terms of buy to let mortgage rates, landlords seemed more relaxed about the outlook although many commentators have recorded an increase in rates in recent months.
Almost 54% of landlords surveyed thought that buy to let mortgage rates would stay the same as opposed to almost 38% who thought they would increase further. Just under nine per cent thought rates would decrease despite the rumours about a possible negative Bank of England base rate.
Stewart added: "A competitive and innovative buy-to-let mortgage market has proved to be a big plus for the private rented sector. Inevitably, the coronavirus has led to some caution amongst lenders especially around loan to value ratios, but we see this as easing as the year plays out."