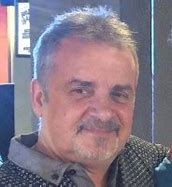 Martin McKenzie, the head of property review website, allAgents, has once again attacked Trustpilot, this time accusing the reviews site of favouring paying customers.
allAgents has expressed particular concern about comparison website GetAgent, and alleged 'fake reviews' about the comparison website from online sources in order to offer what allAgents say are 'impartial recommendations' to consumers. 
McKenzie claims that GetAgent has been found to have a high number of fake and misleading five-star reviews on their Trustpilot profile page.
McKenzie said: "A Quick look at their profile page and you can clearly see a high number of misleading reviews not related to their own business. 
"There are hundreds of glowing reviews posted that are clearly of actual estate agents being passed off as their [GetAgents's] own. This company is known for scraping estate agent reviews from the internet, so serious questions have to be asked here.
"We have even seen a 'verified' five-star review that appears to talk about how great the agent's app is at identifying the risks of catching Covid." 
McKenzie continued: "You don't have to be one of Trustpilot's 'specially trained Content Integrity Agents' to pick up on this!
"So the Big Question is, despite their high profile PR initiative, claiming to be clamping down on fake reviews, why does it appear then that they are turning a blind eye to paying customers?"
Trustpilot announced last month that it is stepping up enforcement against companies, including property firms, who repeatedly break the rules by soliciting fake and misleading online reviews.
Trustpilot, which removed more than 2.2m fake reviews from its site last year, says that it has enhanced its automated fraud, enforcement and anomaly detection technologies, which safeguard the platform from misuse.
It has also pledged to take legal action against other firms that continue to abuse the site.
But McKenzie of allAgents is not convinced by their actions.
"This is simply a fake review PR stunt from Trustpilot in an attempt to halt their share price from plunging further," he said. "Their pre-PLC days are catching up with them. Trustpilot has been turning a blind eye to this for a long time and now they are having to be held accountable."
McKenzie, an outspoken critic of Trustpilot's CEO Peter Muhlmann, has once again called on him to resign from his role.
"Stand down in order to begin the process of repairing both Trustpilot's reputation and that of the reviews industry as a whole," he added.
Trustpilot has dismissed McKenzie's claims as being untrue.
CEO and founder of GetAgent.co.uk, Colby Short, expressed his disappointment at what he says is "misleading wording" used by allAgents.
He commented: "Just to clarify – allAgents talks of reviews on GetAgent's website yet it goes on to describe reviews left by customers on the GetAgent Trustpilot page.
"allAgents also talk of "fake" reviews but it seems they are suggesting there are reviews left for GetAgent on Trustpilot for estate agents, and not for us. These are not fake reviews, they are reviews left for the wrong company.
"If a reviewer mistakenly leaves a review for the wrong company on GetAgent's Trustpilot page we inform the reviewer and Trustpilot of this and hope that it is removed. It is not down to us to decide if that review is removed, as you can see by the 1* review incorrectly left on the GetAgent Trustpilot page two days ago.
"This is a challenge that most companies face. allAgents themselves suffer from the same problem with one of their nine five-star reviews actually being left for an estate agent rather than allAgents – and they also have several Facebook reviews being left for an entirely different company.
"I am extremely proud of the work that GetAgent does with over £500 million worth of referrals listed with our partner agents in February alone and we intend to focus on doing ever more for vendors and our agent partners."