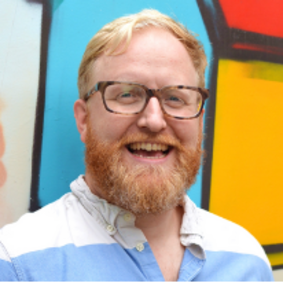 The informal online grouping of agents and suppliers #AgentsHereToHelp, started last year by of The Depositary, is to cease operation.
The group launched due to the pandemic, with a view to answer people's questions and assuage their fears.
The ultimate aim was to help unite the estate agency industry and work towards improving our public perception.
Byfield said: "If we helped just one agent, it was all worthwhile
"The first lockdown at the start of this pandemic feels like a distant memory. For many, myself included, there were so many unanswered questions. The deluge of questions wasn't just for us as agency owners, managers and staff- but for the public were desperate to know what this meant for their property plans!
"Early in lockdown, as hopefully at least some of you will remember, we decided to launch Agents Here To Help (AHTH). The idea was simple- to give agents across the country a platform to share video content advising and informing the general public. Early content was very 'covid focused' with advice around safety, marketing, viewings and the route ahead but, over time, this diversified into a more diverse array of content around preparing a property for market, getting a head start on conveyancing and so much more.
"It was great to do something for the industry and I was blown away by the help, support and leadership offered by Carla Burnett (Mission Specialist at The Depositary) Mal McCallion (MD of Growtion) Debbie Franklin (Senior Lettings Manager at Bradley & Co) and Jane Gardner (MD at JP Gardner & Associates)- all of whom dedicated an array of time and effort completely free of charge. Everyone rallied together to support agents as best as we could in those completely scary and unheard-of times.
"Fast forward nearly 18 months and a lot has changed. Yes, we still find ourselves navigating this pandemic but it's far less scary than it was. Suppliers and organisations up and down the country have delivered some of the most amazing video content, webinars, roundtables and action plans to assist agents in navigating these testing times and, in time, turning this focus to success rather than survival. In turn, many agents have finally woken up to the power of video and we have seen agents big and small across the country now regularly deliver consumer-facing content to help educate and inform whilst raising their profile.
"With all this in mind, we feel AHTH has played its part and feel now is the right time to quietly 'close our doors'. We'd like to thank everyone who got involved and, if we helped just one agent through these scary times, then it was all worthwhile."
Produced in 2020: