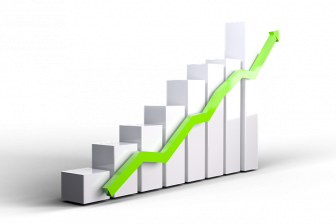 The real estate sector is entering its busiest time of year when it comes to anti-money laundering (AML) compliance, according to Credas Technologies analysis of seasonal data.
The research found that while winter was once the peak period for real-estate AML registrations, spring is now the busiest time of the year for estate agents.
This spring has been tipped to be busier than most, with previous data from Credas Technologies already showing that AML market activity was up by 45.3% between January and December, also up 21.6% when compared to January 2022. 
The figures from Credas show that in 2018-19, the highest percentage of AML registrations (35.1%) came during the winter. The same applies to 2019-20 when 37.6% of submissions came between December and February.
In 2020-21, the most AML registrations came in during summer (31.5%), most likely driven by the housing market boom created by the government's pandemic stamp duty holiday which came into effect in July 2020. 
In 2021-22, however, spring was the busiest time of the year with 27.7% of all AML registrations being submitted between March and May, a trend which has continued into this year.
In 2022-23, it is expected that spring will account for 28% of all AML registrations, followed by 26.5% during summer, a projected 24.1% during the upcoming winter and, lastly, 21.4% during autumn. 
Tim Barnett, CEO of Credas Technologies, said: "It's been an exceptionally busy start to the year for the nation's estate agents, logging more AML registrations than last year when the pandemic market boom was still in full swing. 
"Our historic data shows that this uptick in market activity looks set to continue throughout the spring months and this suggests that any fears of a housing market downturn are now firmly behind us."