LSL Property Services has launched a new national mortgage broker in conjunction with Pollen Street Capital.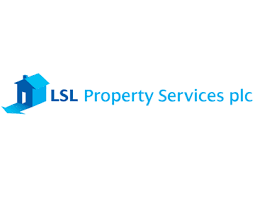 The joint venture, known as Pivotal Growth, will be powered by market-leading technology, first class regulatory compliance and exemplary customer service, LSL said.
As part of the joint venture, at least £200m will be made available to fund acquisitions, with LSL committing £33.5m to support the the acquisitions to be made by Pivotal Growth, while Pollen Street Capital has put up a further £62.4m in funds. Pivotal Growth will also raise more cash through external debt finance.
David Stewart, group chief executive of LSL, commented: "The launch of Pivotal Growth marks a significant milestone in the implementation of the group's strategy. It follows other significant recent announcements, including the steps we have taken to strengthen our management team and recent acquisitions of Mortgage Gym and Direct Life & Pension Services.
"LSL is a market leader in the mortgage network market and the provision of financial services to estate agencies. The establishment of the Pivotal Growth joint venture with Pollen Street Capital will enable us to establish a leading position in the provision of direct-to-consumer advice and underpins the pre-eminent position of our PRIMIS network."
The new brokerage will be led by LSL's chairman, Simon Embley. He has been appointed chief executive of Pivotal Growth and will step down from his role as non-executive chair following the publication of the group's preliminary results for 2020 on Wednesday.
"I look forward to describing our plans further when we release our Preliminary Results on 28 April," said Stewart.
In addition, Bill Shannon, currently deputy chair and senior independent director, will become chair of the LSL Board and chair of the Nominations Committee.