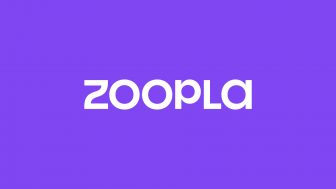 Zoopla's Alto property software has integrated with Goodlord, the fully integrated lettings platform.
Goodlord is Alto's only tenancy progression and onboarding partner – and the integration is designed to significantly reduce their admin time per let.
The partnership will also remove the need for manual data entry as the two-way integration will pass data between both softwares – reducing risk as a result of additional compliance.
Alto and Goodlord customers who benefit from the integration will also be able to streamline tasks such as contract generation, signing, and payments. Compliance steps such as  sending the required documentation, or warnings when documents are not attached are also weaved into the Goodlord journey.
Agents will also have the opportunity to unlock new revenue and commission streams. Agents can now offer their landlords and tenants market-leading products and services through Alto (via the Goodlord integration) – including Rent Protection & Legal Expenses Insurance, Tenants Contents & Liability Insurance, broadband and media.


Riccardo Iannucci-Dawson, director of product at Zoopla, said: "Our partnership with Goodlord marks the next step in Alto's vision to be the single solution for agents to run their business. Not only will this integration streamline the customer experience for our agents in Alto – but it will also enable these agents to provide a better end-user experience for their tenants and landlord – while also opening up a new revenue stream."
Costas Frangeskou, director of growth at Goodlord, commented: "We share hundreds of customers with Alto, so this partnership will help us offer an even stronger, more streamlined service to these highly-valued clients. An integration with Alto has been one of our most requested features from both existing customers and new agents looking to further improve their bottom line and the customer experience they are able to provide. We're pleased to announce this partnership and look forward to working closely with Alto going forward."