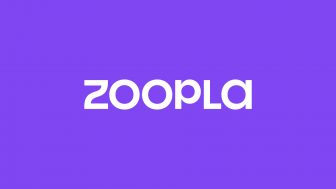 Zoopla is embarking on a new partnership to transform its customer support function and improve the support experience it provides for agents, housebuilders and consumers.
Zoopla's current in-house customer support team, which encompasses software customer support (Alto, Jupix, CFP Winman), Zoopla.co.uk support for agents and housebuilders, and support for consumers who are looking for their next home, will move to Ventrica – a UK based omnichannel contact centre service provider which specialises in all aspects of customer communication.
Customers will still log their support tickets in the same way via Zoopla's suite of help centres, phone, email and web chat – however, Zoopla says the customer support it provides "will improve significantly". For example, customer support hours will in time shift to mirror the working hours of customers, while faster and more consistent response times to support tickets will also be implemented through improved live channel support such as phone and web chat.
Zoopla employees moving to Ventrica (which will take place via a TUPE agreement) will continue to work with Zoopla. They will also benefit from improved development and career opportunities, and more efficient operating frameworks which can flex depending on the number of customer support tickets logged.
Andy Marshall, chief commercial officer at Zoopla, said: "We're always aiming to improve the experience we provide for our customers and provide maximum return on their investment. We're confident that this move will benefit everyone who touches Zoopla's customer support ecosystem – be it our customers who will now have access to a better experience with a faster response time – or our customer support employees who will benefit from more career opportunities as a result of the changes."
Iain Banks, CEO of Ventrica, commented: "We're absolutely delighted to partner with Zoopla to elevate the customer experience they provide to agents, housebuilders and consumers. They join some of the UK's largest and most established property brands which have been working with Ventrica for almost a decade. We look forward to working closely together to ensure a high-quality omnichannel experience across all of Zoopla's platforms."