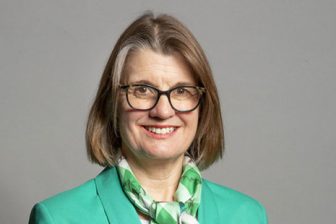 Rachel Maclean has become the sixth housing minister in 12 months, replacing Lucy Frazer.
Maclean was confirmed as the Minister of State in the Department for Levelling Up, Housing and Communities (DLUHC) yesterday evening as part of Rishi Sunak's reshuffle.
Maclean was previously Minister of State at Ministry of Justice Liz Truss' short premiership, which last just six weeks.
She was Parliamentary Under Secretary of State at the Home Office between September 2021 and July 2022, and Parliamentary Under Secretary of State at the Department for Transport between February 2020 and September 2021.
She was elected Conservative MP for Redditch in 2017.
There have now been 15 different housing ministers since the Conservatives came to power in 2010.
The DLUHC has confirmed that Felicity Buchan remains the minister responsible for the upcoming Renters Reform Bill.