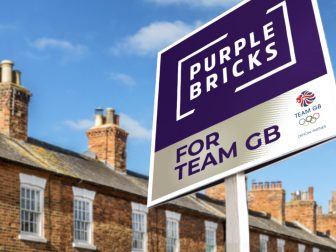 One of life's truisms is that about January time many of us decide that we'll join a gym to shift that weight that we've piled on during the festive season. 99% of the time the membership card quickly hides itself amongst some old receipts and a randomly scrawled phone number in your wallet never to be seen again.
The same applies to exercise equipment such as rowers and static bikes. They're bought in good faith but the only pounds they lose are in the massive depreciation they achieve when listed on Ebay a few months later.
So, mindful of this, new entrants to the sector have latched onto ways of convincing punters to take the plunge and to commit to buying something that they might fear will otherwise soon prove useless. Peloton, for example, offer a no quibble 30-day money back guarantee. Take delivery, saddle up and enjoy the ride and no doubt after a month of careering through the screen-based world of alpine backdrops and virtual instructors, you'll be rivalling Sir Bradley Wiggins as an ardent cycling aficionado.
A money back guarantee is a very helpful sales tool indeed. Research suggests that providing such an incentive increases sales conversion by between 20% and 25%.
And so, why not apply this comforting principle to online estate agency, a sector famous for 'charging regardless' of whether your home sells?
As you may have seen, PurpleBricks in their struggle to gain sufficient market share growth to please the City enough to break back through their IPO price, have launched such a ploy.
Let's be frank, Purplebricks are struggling. This week they wheeled out their financial results with the usual lip-gloss around some of their metrics, but the telling one was that which showed their market share has slipped to 4.67% from 5.1% last year. This is a grave number in the context of the pledge to reach 10% that CEO Vic Darvey made to investors two years ago and which no doubt has fuelled his remuneration package since.
Listings relative to their traditional competitors is on the wane and has led to a desperate need to reverse the decline by stoking conversion rates. Why conversion? Because PurpleBricks topped out their marketing spend a long time ago and can't squeeze any more business from ad spend alone and therefore must look to mechanisms that entice more members of the public to sign-up instead.
And this is where the need for a 'convincer' emanates from and in the form of the Money Back Guarantee (MBG).
Commercially, the initiative looks good at first glance. PurpleBricks' long, long trial period resulted in listings increasing by 14% when an MBG was introduced.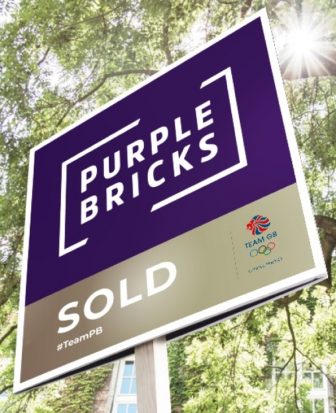 Now, apply that to their total listings last year and this would mean 66,100 transactions instead of 58,000. To put this in cash terms, at their average revenue per listing of £1501, this would add £12.1m to their top line. Andy Botha must have been doing cartwheels through Solihull when he saw the potential uplift.
But there's a flaw.
An MBG may well lift conversion but the danger is that the refunds end up outweighing the increase. Let's explore that quickly:
Even if only 20% of PurpleBricks stock fails to sell (I suspect in truth it's much, much higher than that) then they'll be on the hook to return 20% of their total revenue back to their customers – that's £19.8m. And £19.8m is quite a bit more than £12.1m and therefore Andy Botha will have quickly realised that this gimmick could leave them almost £8m WORSE off. Ouch.
So, what to do?
The answer appears to be to ensure that to qualify for the PurpleBricks MBG you'll have to be as agile as one of their GB Olympic Team gymnasts. A contortionist in fact. Because there's more holes in this thing than in an Olympic logo.
Vic Darvey's press release comments simply say that he is delighted to 'offer a reimbursement of the upfront fee if the home is not sold'. But it's not quite that straightforward – not at all in fact.
To qualify the seller must first wait for 10 months and the property must be marketed continuously – no breaks. A request for a refund can only be made in a 28 day window from the expiry of the initial 10 months' marketing. You'll also have to have sought a valuation from a separate 'local property company'* before instructing Purplebricks in the first instance – your initial asking price must be at or below that figure. And if you refuse any viewers in that ten-month period and for any reason, the MBG is void. If a buyer is introduced that then withdraws, the MBG is also invalid.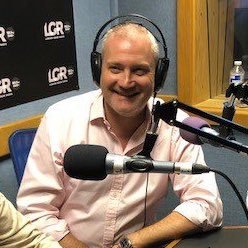 In other words, PurpleBricks have made the qualifying criteria about as difficult to achieve as me out-pomelling Max Whitlock. Why? In order to significantly mitigate the number of refunds that they will have to make – to lessen the likelihood of the MBG costing more than the revenue increase that it may bring.
Is this fair? Is it in the spirit of a money back guarantee? Will it catch the consumer out? Or is it somewhat reminiscent of Romford double-glazing companies that offer 'lifetime guarantees on all uPVC windows' only to bang the company into liquidation, starting again as a fresh and contractually unimpaired entity?
The Advertising Standards Authority have become intimate with PurpleBricks over the years. And I suspect this ruse might just bring the two even closer together in the coming months.
Russell Quirk is Co-founder of Proper PR, a veteran estate agent and a prolific media commentator on the housing market. 
* Purplebricks has asked us to make clear that the 'local property company' referred to in the T&C means their "local self-employed estate agents i.e. the LPE".