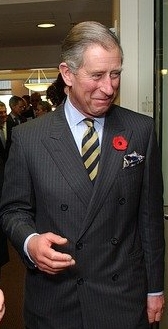 The Queen will miss today's State Opening of Parliament for the first time in almost 60 years, with the Prince of Wales reading the Queen's Speech for the first time.
Prince Charles, the king in waiting, is expected, on behalf of the Queen, to outline 38 Parliamentary Bills, including some directly relevant to the housing sector, as prime minister Boris Johnson looks to boost the Tory party's popularity with the electorate following last week's local election losses.
The new Parliamentary session is expected to see a clampdown on under-used holiday homes, while a planning overhaul could see residents given more rights.
Meanwhile, there could very well be an announcement relating to the Renters' Reform Bill, along with a Social Housing Reform Bill.
Vacant properties
A crackdown on under-used holiday home could see local authorities handed discretionary powers to double council tax on second homes unless they are either regularly used or let out by their owners for at least 70 days per year.
A government source told the Telegraph that owners who leave homes unused will be expected to contribute to 'crucial services in a way that can really benefit the whole community and boost levelling up'.
Properties that are not even furnished will face a 100% hike in council tax after 12 months, rather than the current two years.
Planning Bill
Under new plans expected to be unveiled today, local residents could be given the right to be consulted on 'design codes' as part of new standards that housebuilders must meet when building new housing developments.
Ministers will assess how the planning inspectorate handles targets on local housing requirements, with greenbelt and areas of natural beauty expected to be given greater consideration.
A fast-track application category could also be introduced to the planning system for small developers in a bid to level the playing field with large housebuilders.
Social housing in England 
After a gap of two years, on 17 November 2020 the government published a social housing white paper –The Charter for Social Housing Residents.
The Queen's Speech is expected to include a Social Housing Reform Bill aimed at delivering on the government's commitment to the Grenfell community that "never again would the voices of residents go unheard" by enhancing safety standards, improving the quality of social housing, empowering residents to hold their landlord to account, providing greater redress, while supporting tenants to buy a home of their own.
The roles of the Regulator of Social Housing and the Housing Ombudsman are being strengthened to help deliver these measures.
Renters Reform Bill 
Boris Johnson pledged in 2019 to scrap the Section 21 orders that currently provide the easiest route for landlords looking to move tenants on.
The long-awaited protections for tenants against so-called "no fault" evictions are expected to appear in today's Queen's Speech.
The Conservative manifesto pledged "private landlords will no longer be able to evict tenants from their homes at short notice and without a good reason".
If included in today's Queen's Speech then Section 21 evictions would likely be abolished later this year.
Campaigners, such as Shelter, have been lobbying the government to offer private renters greater security.
Agents ridiculed in new 'satirical' video ad launched by Shelter