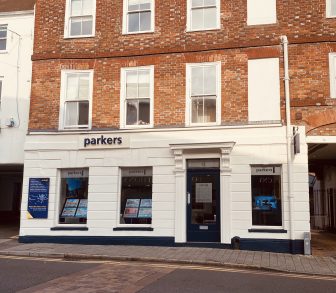 Parkers has launched its latest Berkshire branch in the town of Newbury.
Parkers Newbury is the sixth branch owned by Simon Gregory, Bruce Taylor, and Ben Mitchell, who are also at the helm of Parkers' Spencer's Wood, Burghfield Common, Theale, Tilehurst, and Tadley offices.
For Taylor, the Newbury branch launch comes as he prepares to celebrate the 24th anniversary of his first launch in Tilehurst back in 1999.
Gregory joined Bruce and former director Dale Kempson in 2010, while Mitchell was appointed director in 2020.
 Gregory said: "I've always had a burning desire to open an office in Newbury but after we opened Spencer's Wood in 2019, we thought we'd look at the Newbury option again in a few years.
"But then Ben joined us and became a director, so we decided to look at Newbury properly and started operating it from our Theale office in March with a virtual office in Newbury so we could promote ourselves from within the town."
After growing the Newbury operation's sales operation quickly, however, Gregory, Taylor, and Mitchell decided to take the plunge on a new office on Oxford Street in the heart of Newbury.
"It's a great size, a welcoming building and it's at the right end of town with all the other Newbury agents," added Gregory.
"Opening a new office is always a challenge, but I l know it will be a success because I really believe we're leaps and bounds ahead of our competitors in terms of what we offer."
Parkers MD Rob Smith added: "I'm absolutely delighted to see Simon, Bruce, and Ben opening the latest branch of Parkers in Newbury.
"The service they offer their clients is second to none and it's their reputation for amazing customer service and expertise that has enabled them to achieve what they have with six offices under the Parkers brand.
"I'm absolutely certain Newbury will be another huge success for them."