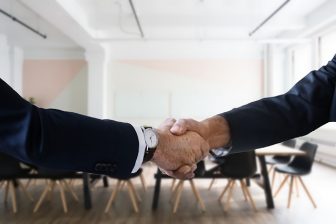 Oakheart Property has completed the acquisition of Blackwater Estates on Mersea Island in Essex.
Oakheart Property, which covers the property market in Suffolk and Essex, will be expanding its services across the water following the purchase.
Founded by Zavek and Victoria Orrin back in 2010, Blackwater Estates is a well-respected, family-owned agency with a history of long-standing presence on the Island.
Oakheart Property's director, Dan Mitchell, said "We are delighted to have acquired Blackwater Estates and are looking forward to working with Zavek and his team and providing Mersea Island with a superior level of service.
"We are committed to ensuring that our customers receive the highest quality of service and we are confident that the combination of our expertise and the local knowledge of Blackwater Estates will help us to achieve this goal."
Blackwater Estates director, Zavek Orrin, commented: "I have been keeping an eye on them [Oakheart Property] for a few years now, watching them go from strength to strength and am very keen to become part of the team at Oakheart.
"I am positive that with all of the new tools, technology and of course new colleagues that will be at my disposal, combined with my dedication to customer service and communication that we will continue to provide an exceptional moving experience to all our clients on Mersea Island."