More than half a million properties in the UK are at considerably greater risk of flooding than current Environment Agency maps suggest, according to Zurich UK.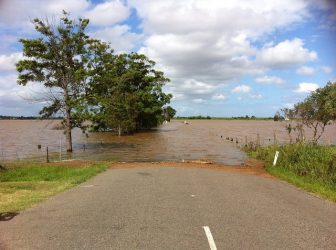 The insurer says that a property rated as having a 'medium' flood risk by the Environment Agency – categorised as between one in 30 years and one in 100 years chance of flooding – could actually be 63% likely to flood over the course of a typical mortgage.
Zurich UK is concerned that homebuyers may be lulled into a false sense of security without realising the real risk to their properties due to the current housing boom. It claims that around 530,000 properties in England face a more extreme risk of flooding than official maps suggest.
The insurance provider is now calling for Environment Agency to update the way it communicates flood risk to help households better understand their flood exposure.
Kumu Kumar, head of Zurich Resilience Solutions, the insurer's risk engineering arm, said: "Predicting flood risk isn't a perfect science. While Environment Agency maps are a useful guide to flood risk, they can downplay the dangers some properties face.
"Amid the rush to complete sales ahead of the stamp duty deadline, it is important buyers don't skip crucial checks to assess whether a home is in danger of flooding.
"As surveys aren't required to show the risks, the onus falls on buyers to find out whether a home lies in an area at risk of flooding. Buyers need to scrutinise the detail – or they could be hit by unexpected flooding."
Kumar added: "The Environment Agency should consider what more it can do to help people understand their flood threat. This could include expressing flood risk as a percentage over the typical lifetime of a mortgage."