Homesearch has secured major investment from a venture capitalist firm that originally backed Zoopla.
The property data and estate agent prospecting platform, which aims to help estate agents generate new leads, has completed a £5m Series A funding round with Octopus Ventures
The London-based firm says that it will now further enrich the data available to agents and rapidly expand its product base to better embed property data into the housing market customer journey, to enhance the volume and quality of seller and landlord leads delivered to its estate agent subscribers.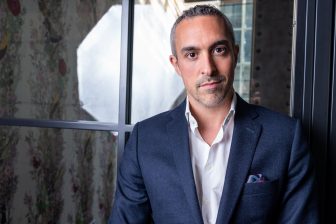 Giles Ellwood, Homesearch CEO, said "We believe that information should sit at the very heart of an agent's prospecting, marketing, and customer service and it was this vision that Octopus shared with us immediately.
"Our unique way of interpreting and processing data into usable information with straightforward tools allows estate agents to support their clients with finding their dream homes in record time. And that results in more instructions and many more satisfied clients. This major investment is a key stage in our exciting journey towards transforming the way estate agents do business."
Uthish Ranjan, principal at Octopus Ventures, commented: "Homesearch has built a compelling product for its target customers – the underlying data is its core strength and one of the aspects of the business we are most excited about. This has come through in its performance, with the company delivering a strong period of growth over the last 18 months alongside a supportive customer base. We are excited about working with Giles and team on delivering their next stage of the company's evolution."