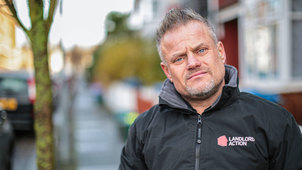 An unscrupulous letting agent has been exposed offering a fraudulent guaranteed rent scheme on tonight's episode of Evicted! Nightmare Tenants, Slum Landlords.
Those of you who watch the Channel 5 show today at 10pm, or at a later date on catch up, will see Paul Shamplina, founder of Landlord Action, both expose and confront the agent at his office in Walthamstow.
Landlords Suketu and Minesha Patel own a three-bedroom property in East London. They used a local letting agency, called ALE Properties, to manage their property and signed up on a "guaranteed rent" scheme. However, after receiving only one month's full rent, payments became sporadic, before stopping altogether.
Mr Patel said: "I would call the agent to follow up on where the rent was and suddenly, he would transfer a nominal amount, sometimes £300, sometimes £100, but never the full £1,800 owed.
"He claimed he was paying us from his own pocket as the tenants had not paid rent.  However, the agreement we had was supposed to guarantee our rental income regardless of whether or not the property was occupied, or the tenants had fallen into arrears." 
When the agent became increasingly difficult to contact and arrears reached nearly £7,000, the Patel's contacted Paul Shamplina at Landlord Action, who can be seen on this week's show taking a direct approach to resolving the issue by confronting the agent at his office in an attempt to recover the missing rent. It becomes quite fractious.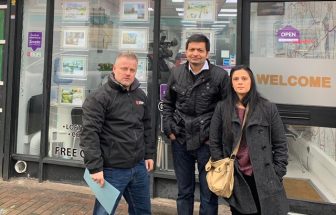 Shamplina commented: "The prospect of guaranteed rent, also known as a rent-to-rent scheme, can seem like an attractive proposition to landlords, saving them the trouble of dealing with voids, rent arrears, and eviction. However, across each series of the show, I always make sure I expose the problem of guaranteed rent/ rent-to-rent, and try to educate landlords about this sector of the industry, because significant pitfalls remain for landlords if they choose the wrong company.
"Clearly more needs to be done and we know this has already been mentioned in the RoPA (Regulation of Property Agents) Report, so we are confident in future such agents will fall within the scope of the new regulatory regime. At present, it is still like the Wild West with far too many landlords being duped."
The agent in this case, who has now changed the name of his company from ALE Properties to PSL Lettings, claims that he is the victim and that the tenants have not been paying any rent, but when the Patel's meet the tenant, they hear a different story.
You can watch 'Evicted! Nightmare Tenants, Slum Landlords' on Channel 5, every Thursday at 10pm.