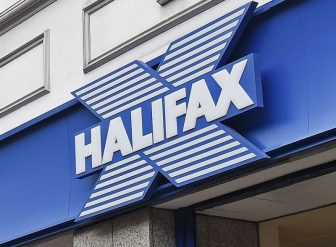 Residential property prices continued to shrug off fears of an economic downturn and the cost-of-living crisis, posting the highest monthly increase since early 2007 in June, according to Halifax.
The ongoing supply-demand imbalance saw property prices rise 1.8% from May, a 12th consecutive monthly increase, the mortgage lender said yesterday.
Nationally average property prices now stand at £294,845, the 12th consecutive monthly rise, the mortgage lender said. The annual rate of growth hit 13%, the highest since late 2004.
But there are signs that the rate of property price growth will start to slow in the coming months.
Halifax's MD, Russell Galley, commented: "The UK housing market defied any expectations of a slowdown, with average property prices up 1.8% in June, the biggest monthly rise since early 2007. This means house prices have now risen every month over the last year, and are up by 6.8% or £18,849 in cash terms so far in 2022, pushing the typical UK house price to another record high of £294,845.
"The supply-demand imbalance continues to be the reason house prices are rising so sharply. Demand is still strong – though activity levels have slowed to be in line with pre-Covid averages – while the stock of available properties for sale remains extremely low.
"Property prices so far appear to have been largely insulated from the cost of living squeeze. This is partly because, right now, the rise in the cost of living is being felt most by people on lower incomes, who are typically less active in buying and selling houses. In contrast, higher earners are likely to be able to use extra funds saved during the pandemic, with latest industry data showing that mortgage lending has increased by the highest amount since last September.
"Of course, the housing market will not remain immune from the challenging economic environment. But for now it continues to demonstrate – as it has done over the last couple of years – the unique combination of factors impacting prices.
"One of these remains the huge shift in demand towards bigger properties, with average prices for detached houses rising by almost twice the rate of flats over the past year,
"In time though increased pressure on household budgets from inflation and higher interest rates should weigh more heavily on the housing market, given the impact this has on affordability. Our latest research found that the strong rise in property prices over the last two years, coupled with much slower wage growth, has already pushed the house price to income ratio up to a record level."
Industry response: 
Iain McKenzie, CEO of The Guild of Property Professionals, said: "Among industry professionals it is accepted wisdom that house prices are set to cool off any time now – but nobody seems to have told the property market.
"Despite all the economic and political turmoil in the UK, prices continue to climb, and we're seeing the highest annual growth rate in 18 years.
"It will surely be only a month or two before we see the price of the average property break through the £300,000 barrier for the first time.
"Growth is being driven by the imbalance between supply and demand, with higher-earning professionals pushing up the price of larger, more expensive, detached homes.
"Who knows when this incredible run of 12 consecutive monthly rises will end, but perhaps it's not as soon as we thought."
Nicky Stevenson, Managing Director of national estate agent group Fine & Country, commented: "We are seeing house price growth continue to spike even as the U.K. economy edges closer to recession.
"The slowdown predicted by so many has yet to materialise in any real sense despite an increase in borrowing costs and a squeeze on household incomes.
"Existing homeowners continue to make huge gains with competition among buyers still at fever pitch.
"While a more aggressive tightening of monetary policy is anticipated later in the year, the cooling effect is likely to be gradual given the acute shortage of housing stock which persists right around the country.
"The boom which has sustained itself for so long is still bubbling strongly."
Tom Bill, head of UK residential research at Knight Frank, said: "Frustrated demand that arose from a period of low supply has combined with concerns over rising mortgage rates to trigger a very active UK housing market. However, it is the sort of sweet spot that won't last forever. Higher mortgage rates will eventually begin to curb demand, which could be compounded by political uncertainty if a general election is called."
Stuart Law, CEO of the Assetz Group, said: "This month's data highlights that house prices are still rising considerably, challenging any sign of a major slowdown in the near future. Momentum is still driving house prices up highlighting that, despite turbulent economic conditions, demand for housing is still strong. It seems that the cooling of the market will be far more gradual than people first expected as demand has remained strong. However, as I have said for a long time, these high prices are driven by a huge shortage of homes for sale in the UK as housing supply remains very subdued. This means meeting housing demands remains a prominent and very political issue that can't be ignored.
"Volatile economic conditions including the current cost of living crisis, rises in interest rates and high inflation continue to profoundly shape access to housing. House prices remain resistant to those conditions, for now, but this growth is dangerous, and we risk a lot of people becoming locked out of the market as prices are so restrictive. Supply and demand have been out of sync for a long time now and we need to level supply and demand by boosting the number of new homes being brought to market, which in turn will bring house price growth back to sustainable levels."