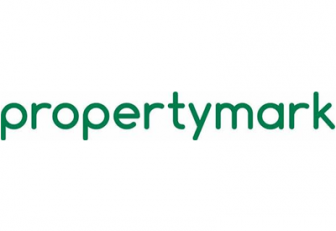 Two new categories have been added to this year's Propertymark Qualifications Awards, which returns in September.
The event organisers say that the new awards categories aim to recognise educational successes across the board.
Propertymark Qualifications has said that despite the effects of the pandemic, more than 500 professionals have completed a qualification since January with over 3,500 signing up for one.
The two new awards will celebrate apprentices and those achieving Level 4 qualifications specifically. Propertymark Qualifications' figures show that over the past 12 months 63 End-Point Assessments for junior estate agent apprentices have taken place and nearly 500 professionals have registered to take a Level 4 qualification.
Michael Smith, head of Propertymark Qualifications, said: "Due to the change in landscape over the past year, and since marking the one-year anniversary of delivering our first End-Point Assessments for Junior Estate Agent Apprentices, we have introduced two new awards to recognise the ever-growing number of apprentices within the industry and those who have achieved a Propertymark Qualifications Level 4 Certificate.
"We are pleased to introduce the new awards to recognise the hard work, dedication and professionalism of those joining the industry and those agents already working in it.
"It is wonderful to see the industry becoming a more sought-after career choice and Propertymark Qualifications is excited to introduce an award which recognises the apprenticeship route into the profession.
"The next new award which recognises those who have undertaken a Level 4 Propertymark Qualification is in response to the appetite of professionals at the top of the career to continue to progress themselves. Any level of qualification is a mark of someone's hard work and dedication, and we've introduced new awards in line with the levels that professionals are now reaching."
Propertymark Qualifications has also announced the other available awards which include Lettings Candidate of the Year, Sales Candidate of the Year, and Auctioneering Candidate of the Year – all of which will be presented at the discretion of Propertymark and Propertymark Qualifications.
Three awards are available for nominations which are Learner of the Year, Rising Star and Employer Champion of the Year.
Propertymark says it is urging colleagues of those who have worked hard to accomplish a Propertymark Qualification to submit a nomination to recognise their hard work and achievement.
The awards ceremony will take place at the end of September and Propertymark and Propertymark Qualifications say that the format of the event is yet to be finalised as they follow the UK Government's COVID-19 lockdown roadmap but have said, that whatever happens, they will be celebrating the success, hard work and personal achievement during this challenging year.
More information, including the nomination criteria, click here.  www.propertymarkqualifications.co.uk/awards.