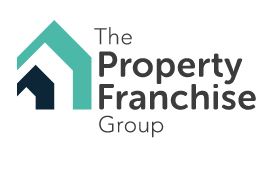 The Property Franchise Group has just released its trading update for the year ended 31 December 2022.
The Group achieved a strong performance in 2022 through organic growth in lettings and the full impact of the acquisition of Hunters in March 2021.
Revenue and Management Service Fees increased significantly against the economic backdrop and expected reduction in house sales transactions. As a result, profit is now anticipated to be ahead of market expectations.
Highlights
·      Group revenue increased 13% to £27.1m (2021: £24.1m)2
o  7% like for like increase on 2021 to £14.9m1
·      Management Service Fees ("royalties") increased 8% to £15.9 m (2021: £14.7m)
o  5% like for like increase on 2021 to £11.8m1
·      EweMove sold 44 new territories (2021: 58) taking the total number under contract to 189
·      Sales agreed pipeline remained strong at £22.2m at 31 December 2022 (2021: £26.5m)
·      Managing 76,000 rental properties at 31 December 2022 (2021: 74,000)
·      The Group generated £8.2m of free cash flow enabling the repayment of the £7.5m term loan
·      Net cash of £1.7m on 31 December 2022 (2021: net debt £2.7m)
1 Like for like comparisons exclude the acquisitions of Hunters, The Mortgage Genie Ltd, and The Genie Group UK Ltd and the disposals of Aux Group Ltd and Auxilium Partnership Ltd
2 Group revenue for 2021 excludes Aux Group Ltd and Auxilium Partnership Ltd which were sold in July 21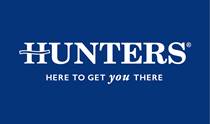 The Group now manages over 76,000 rental properties on behalf of landlords, with much of the growth in the year coming from the assisted acquisitions program. This factor together with a full year's trading from Hunters in 2022 and rental inflation has generated total growth in Managed Service Fees ('MSF') from lettings of 13% over 2021 (of which Hunters contributed 4%).
Whilst total residential sales transactions in the UK fell back from circa 1.50m in 2021 to circa 1.25m in 2022, the slow down in the time from sale agreed to completion was unexpected in H1 2022. But this conversion time improved in H2 helping sales MSF to perform strongly in the second half of the year.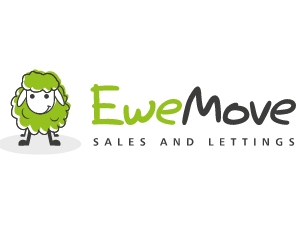 EweMove, the group's hybrid estate agency, had a strong year as it continued to build on its brand positioning and scale. The sale of 44 new territories versus 58 in 2021 helped set a new record for the total number of territories under contract which now stands at 189 with over 200 expected during 2023.
It is too early to tell where the number of residential sales transactions will end up this year although early signs of more normal stock levels and instructions along with the improved conversion times suggests the market for second hand residential properties is likely to align with that of 2019.
The Group and the broader UK lettings market saw double digit growth in rents for new lets in 2022, the Homelet Index recording 10.8%. However, in-tenancy rent increases for the Group were, on average, much more modest. We expect more substantial in-tenancy rent increases during 2023.
Overall, the Group's strength in lettings has more than offset the significant reduction in residential sales transactions in 2022. Whilst we expect residential sales transactions to reduce in 2023 to perhaps 1.1m in line with forecasts by Zoopla, we also expect recurring lettings revenues to continue to grow at or above the levels seen in 2022. 
During 2022, the Group generated £8.2m of free cash flow which enabled it to repay the £7.5m term loan originally drawn in 2021 providing a strong balance sheet for opportunistic growth.  Furthermore, the strong operating performance underpins the expected FY dividend to be declared alongside the preliminary results in April.
Notice of results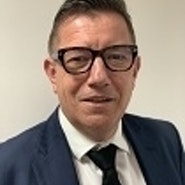 All 2022 reported financial figures remain subject to audit and TPFG expect to release its preliminary results for the year ended 31 December 2022 on Tuesday 18 April 2023.
Chief executive officer, Gareth Samples, commented: "The Board and I are delighted to report that H2 performed strongly against a difficult backdrop and, combined with solid trading in H1, resulted in profit anticipated to be ahead of market expectations.
"MSF accounted for 60% of Group revenue, whilst lettings, our most significant recurring revenue stream generated by our franchise network and our owned offices, accounted for 43% of Group revenue. We remain focused on increasing the contribution from lettings in line with our strategic initiatives.
"We achieved the net cash position we expected at year end paying off our term loan early. This was an important step in proving the successful integration of Hunters and underpins our ongoing success, no matter how the external conditions develop."
As a highly cash generative Group with a strong balance sheet, we look forward to the opportunities that 2023 may bring."