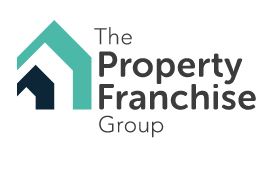 The Property Franchise Group (TPFG) has opened the door for their franchisees to add block management services to their proposition after agreeing a new partnership with B-hive.
TPFG says that a growing number of agents are moving into block management and as a result of this, B-hive has also provided due diligence services to a growing number of agents who have been eyeing up acquisitions in this space.
Gareth Samples, CEO of TPFG, said "In the same way most estate agents have over the years added lettings and financial services to their service offering, we believe that with the right partner block management is the next discipline that will be added.
"Block Management is a fragmented market best served by local operators."
B-hive is the Partners division of HML Group, block management specialists who manage more than 85,000 units in England and Wales. B- hive is not an outsourced service provider, it operates independently from HML but benefits from all of the compliance, training and central services that a block manager of this size needs to stay on top of everything.
David Brown, former LSL veteran and CEO of Marsh & Parsons, said "I've been consulting for HML/B-hive for 18 months now, helping them get this proposition right for agents. It's now got proof of concept, is a fixed fee model and allows the partner agent to trade using their own brand. B-hive provide training, software, service charge accounting, marketing support, compliance and help winning new business."