Gareth Samples, CEO of the Property Franchise Group PLC, has praised the group's franchisees after the company announced positive full year results for the year ended 31 December 2020 yesterday, revealing that profit before tax was up 20% to £4.8m, from £4m a year earlier.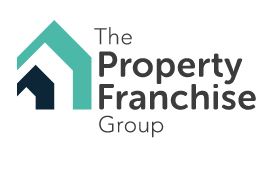 The UK's largest property franchisor reports that network income increased to £94m (2019: £93m), group revenue increased to £11.5m (2019: £11.4m), while management service fees hit £9.4m (2019: £9.7m).
Businesses was divided – 70% lettings and 30% sales, adjusted EBITDA increased 8% to £5.8m (2019: £5.3m, operating margin of 42% was recorded (2019: 35%), and dividends paid for FY20 of 8.7p (2019: 2.6p)
Overall, the group maintained a strong balance sheet, with net cash of £8.8m at the year-end (2019: net cash £4.0m). Net debt at 31 March 21 was £7.3m.
In terms of operational highlights, the ales agreed pipelines at year-end saw high street-led brands' almost double December 2019 at £10.3m (2019: £5.2m), EweMove's more than double December 2019 at £5.6m (2019: £2.5m), 11 assisted portfolio acquisitions by franchisees, adding 1,305 managed properties; and £0.1m of annualised MSF.
In addition, the results show c.58,000 rental properties managed – the same level as a year earlier, along with strengthened senior management team to provide franchisees with enhanced support.
Looking more recently, the Q1 trading update reveals that TPFG high street-led brands saw network income increase 13% to £23m (2020: £20m), the sales agreed pipeline on 31 March was up 45% on prior year at £9.4m (2020: £6.4m), sales exchanges up 49% on prior year at 2,553 (2020: 1,594), while 55,000 rental properties were being managed on 31 March, down slightly from 56,000 a year earlier.
In total the group had 235 offices on 31 March, down from 241 a year earlier.
EweMove
Network income more than doubled to £5m (2020: £2m)
Sales agreed pipeline on 31 March up 120% on prior year at 1,976 properties (202: 897)
Sales completions up 102% on prior year at 1,229 (2020: 607)
Managing 3,000 rental properties on 31 March (2020: 2,000)
Franchise sales significantly up year on year at 20 (2020: 3)
Total offices 135 (2020: 123)
Hunters
Network income increased 69% to £16m (2020: £10m)
Sales agreed pipeline on 31 March up 45% on prior year at £16.3m (2020: £11.3m)
Sales exchanges up 65% on prior year at 4,077 (2020: 2,467)
Managing 15,000 rental properties on 31 March (2020: 14,000)
Total offices 210 (2020: 204)
LSL
LSL Property Services has reached a long-term agreement with TPFG to offer mortgage and protection advice services to all its franchisees.

LSL will provide digital and face-to-face mortgage and protection advice to TPFG's expanded network of over 430 estate agency offices, including those recently incorporated as a result of its combination with Hunters Property.
The agreement is for a minimum of a five-year period and means that LSL will be providing digital and face-to-face mortgage and protection advice to the customers of TPFG and TPFG's franchisees.
TPFG franchisees will be provided with a range of options via LSL's PRIMIS Mortgage Network. Franchisees will be offered the opportunity either to take on their own mortgage adviser and become an appointed representative of PRIMIS, or to refer their customers to existing PRIMIS Appointed Representatives, including LSL's in-house mortgage brokers.
LSL is already one of the largest providers of services to mortgage intermediaries and mortgage & protection advice to estate agency customers completing around £32.6bn of mortgages in 2020.  It currently represents around 9% of the total purchase and remortgage market with over 2,600 advisers.
LSL says that this agreement underlines the opportunity for further growth of its financial services businesses, leveraging LSL's existing leading positions in the mortgage advice market.
This contract will enhance the financial services division profit after an initial 12-18 month investment period requiring one-off transition and integration costs.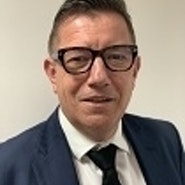 CEO Gareth Samples commented: "2020 and the year to date has seen the Group achieve many significant milestones and I am very pleased with the results that we have delivered."
"Whilst navigating the global pandemic we were resourceful in protecting the business in the first half and had the right strategy in place to take advantage of the buoyant housing market throughout the remainder of the year. Our franchisees have worked incredibly hard throughout the year and I would like to thank all our network and the central team for their continued dedication.
"The acquisition of Hunters post-period end and the strategic partnership announced today with LSL has significantly bolstered our position in the market, and I am excited to see what we can achieve in the coming year. Looking forward, we have a strengthened platform to focus on the growth of our Financial Services capability, build upon the success of our hybrid offering, EweMove, and leverage Hunters and TPFG's existing strengths across the enlarged Group. We are confident that our success will be underpinned by our unrivalled management team, scale, excellent stable of brands and strong relationships with our franchisees."
A video of CEO Gareth Samples providing an overview of the results is available to watch by clicking here.