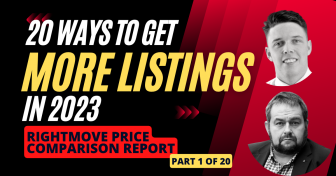 In this interview series, Christopher Watkin sits down with Simon Gates, the founder of Opening the Gates and a business generation expert in the estate agency industry.
Gates reveals 20 of his most effective strategies for generating more listings for estate agents in 2023.
With years of experience and a proven track record, Gates shares practical insights and actionable tips that can help estate agents stand out in a competitive market and attract more clients.
Part 1: