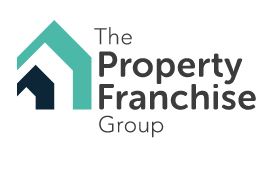 The Property Franchise Group (TPFG), the UK's largest property franchisor, has released its interim results for the period ended 30 June 2021, and provided an update on current trading.
Financial Highlights
·    Group revenue increased 117% to £11.1m (H1 2020: £5.1m)
–  37% like for like increase to £7.0m*
–  29% like for like increase on 2019*
·    Management Service Fees ("royalties") increased 73% to £7.3m (H1 2020: £4.2m)
–  35% like for like increase to £5.7m*
–  23% like for like increase on 2019*
·    Adjusted operating margin** 47% (H1 2020: 45%)
·    Adjusted EBITDA*** increased 108% to £5.2m (H1 2020: £2.5m)
–  49% like for like increase to £3.7m
–  117% increase on H1 2019
·    Profit before tax increased 57% to £3.1m (H1 2020: £2.0m)
–  Of which £0.9m arose from the underlying business and £0.2m arose from the acquisition of Hunters Property Plc
–  54% increase on H1 2019
·    Adjusted basic earnings per share increased 99% to 14.9p (H1 2020: 7.5p)
·    Highly cash generative as demonstrated by net debt of £5.4m at 30 June 2021 after borrowing £12.5m to fund the acquisition of Hunters (30 June 2020: £nil).
·    Cash generated from operations increased 88% to £4.7m after acquisition costs of £0.9m (H1 2020 £2.5m)
·    Increased interim dividend by 81% to 3.8p (H1 2020: 2.1p)
* like for like comparison excluding the impact of the acquisition of Hunters.
** before share-based payments charge, exceptional items and amortisation arising on consolidation
*** before share-based payments charge and exceptional items
Operational Highlights
·    Network income increased 118% to £89.4m (H1 2020: £41.0m)
–  38% like for like increase to £56.3m*
·    Sales agreed pipeline increased 247% to £29.5m (H1 2020: £8.5m)
–  64% like for like increase to £14.0m*
·    Managing 73,000 rental properties (H1 2020: 58,000)
·    EweMove sold 37 new territories (H1 2020: 6)
Gareth Samples, chief executive officer of TPFG, said: "I am delighted to be reporting record results for our Group and significant progress with our strategic objectives. We have capitalised on the increased activity in both the residential lettings market and more notably residential sales market in H1 2021. This, together with signs that the sales market continues to perform strongly into the second half, means that we now anticipate reported profits to be ahead of current market expectations for the full year.
"We are early on in the execution of our strategic growth initiatives and are delighted to already be on track to meeting ambitious targets. EweMove sold 37 territories in H1 2021 and currently trades in 152 territories. Hunters has delivered just over three months of profitability to our Group and has much more to give. Our strategic partnership with LSL is gathering pace and has been enhanced by our post-period acquisition of The Mortgage Genie. At the same time, we have invested and continue to invest in our senior management team so that we can support our talented franchise owners to take advantage of the opportunities on offer. This momentum underpins our confidence for the future.
"We firmly believe that we have put in place the building blocks for earnings enhancing growth and, looking shorter term, that the high activity levels at the start of H2 will deliver record profitability for our Group in 2021."
Investor presentation
TPFG's CEO Gareth Samples, and CFO David Raggett, will provide a live investor presentation, relating to the results, tomorrow at 12:30pm.
All existing and potential private investors interested in attending can register for free by clicking here.
Attendees will have the opportunity to ask questions to management as part of the event, with feedback collected following the meeting.
Any unanswered questions can be sent to propertyfranchise@almapr.co.uk and will be responded to directly.
A recording of the webinar will be posted shortly after the event on the company's website.