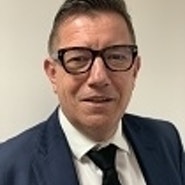 The Property Franchise Group, the UK's largest property franchisor, yesterday announced [just after the EYE newsletter went out] its final results for the year ended 31 December 2021 which shows the beneficial effects on the performance of the business following the acquisition of Hunters and Mortgage Genie, and the disposal of Auxilium Partnership, in the period.
Financial Highlights
(Figures in italics are like for like when excluding the impact of the acquisition of Hunters/Mortgage Genie and Aux Group disposal.)
Network income increased 67% to £157m (2020: £94m). 17% like for like increase to £110m.
Group revenue increased 118% to £24.0m (2020: £11.0m). 26% like for like increase to £13.9m.
Management Service Fees ("royalties") increased 57% to £14.7m (2020: £9.4m). 19% like for like increase to £11.2m.
Adjusted operating margin of 40% (2020: 48%)
Adjusted EBITDA increased 81% to £10.4m (2020: £5.8m). 19% like for like increase to £6.8m.
Profit before tax increased 35% to £6.4m (2020: £4.8m)
Adjusted basic earnings per share increased 61% to 27.0p (2020: 16.8p)
Operational Highlights
Sales agreed pipeline increased 73% to £26.5m (2020: £15.3m)
Managing 74,000 rental properties (2020: 58,000)
Franchisees added 1,270 tenanted managed properties through acquisitions.
EweMove sold 58 new territories (2020: 11)
Acquired Hunters in March 2021
Launched five year strategic partnership with LSL in April 2021
Acquired Mortgage Genie in September 2021
Further strengthened senior management team to provide enhanced franchisee support
Gareth Samples, Chief Executive Officer of The Property Franchise Group, commenting on the performance, said:
"2021 has been a milestone year for The Property Franchise Group. Our determination to make the most of a buoyant sales market saw us achieve record levels of like-for-like revenue, Management Service Fees and profits.
"We also saw our strategic decisions deliver. The acquisition of Hunters, completed in March, significantly added to our shareholder value.
"Our focus on building EweMove resulted in record numbers of franchisees recruited. And last but not least, our decision to bolster our central executive team has provided immeasurable support to the franchisee network throughout the year, helping them to become more successful.
"Looking ahead, we see an exciting period of further development for all our franchisees in 2022. While we expect over the year we'll see sales activity return close to 2019 levels, so far we have seen continued high levels of demand for both sales and lettings, well above pre-pandemic norms.
"Aside from market conditions, we have great confidence that the execution of our strategic initiatives, alongside the benefit of a full year's contribution from our acquisitions, will underpin continued growth this year and beyond."