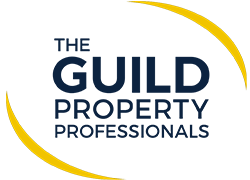 The Guild of Property Professionals has partnered with LettsPay, an automated client accounting engine that aims to make reconciling tenant rental payments and remaining compliant far easier.
Since April 2019, any lettings or management business that handles clients' money must be part of the Client Money Protection (CMP) Scheme in order to trade. The rental collection platform aims to help landlords and letting agents save time while ensuring they remain compliant with CMP and Anti-Money Laundering (AML) regulations.
Iain McKenzie, CEO of The Guild of Property Professionals, commented: "Following discussions with our member agents, we wanted to find the best solution in the market that would meet all their requirements, LettsPay was that solution.
"As the first automated end-to-end client accounting engine to utilise digital accounts, LettsPay has the potential to revolutionise the lettings sector when it comes to rental collection and landlord payments. The automated lettings management platform is an innovative proptech tool that will assist our Members to overcome certain challenges within the sector, while increasing their potential revenue, saving costs and remaining compliant."
According to Garrett Foxon, founder of LettsPay, the engine creates separate accounts for landlords, with their own sort code and account number. The engine also automatically notifies tenants when it is time to pay their account.
Foxon explained: "When payment is received, LettsPay allocates the funds, which means all the letting agent would need to do is create and approve the pay out to the landlord. The system will communicate to the tenant that the payment has been received and it will produce an automatic statement for the landlord. The automation of the process will save agents time and will make it far easier to manage a larger portfolio of clients. The engine is also able to manage payments to contractors, deposit accounts and HMRC for NRL tax."
Foxon added that the automation will allow lettings agents to accommodate more landlords within their portfolio without needing to increase their headcount.
"If much of the process is automated, agents will be able to focus on the activities that generate revenue for their business rather than doing necessary but time-consuming admin tasks," he commented. "Another advantage of the engine is that agents can pay their landlords from anywhere via a smart device, which means they no longer have to wait to get back to their office if they at viewings. Landlords and suppliers are paid immediately from the engine using an easy three-step process."
According to Foxon, the engine is another selling point that agents can use when prospecting for more clients, as landlords love the security of having their own designated client account.
"The fact that landlords are paid immediately and are notified of the payment is another selling point. Through LetttsPay, agents will also be able to provide landlords with statements, which can be generated for any date range they desire," he added.
Paul Offley, compliance officer at The Guild, said: "LettsPay will eradicate the logistical issue of Members having to deal with updating banking details when undesignated client accounts are closed.  The designated accounts per landlord will make it far easier to keep track of transactions and lettings agents will be able to provide a full reconciliation and audit trail of all payments between tenants and landlords, making compliance far easier."
Estate agents with historical banking disputes urged to seek support