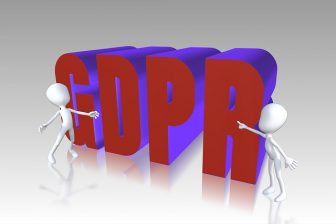 Fresh research shows that in a world where our methods of communication are continually evolving, there is one grey area where the property industry is failing when it comes to GDPR compliance.
The study, undertaken by YourBusinessNumber, suggests that while 98% of property professionals believe they are fully GDPR compliant when it comes to their customer communications, the vast majority are failing to take the necessary steps when using instant messaging platforms and the use of WhatsApp, in particular.
Instant messaging, specifically via WhatsApp, is fast becoming the primary method of communication for many, both within our professional and personal lives. In fact, almost a third – 28% – of all property professionals admit to using the app when communicating with their customers.
When doing so, just 15% are using the WhatsApp Business application, with 77% using the regular app and 8% using a mix of the two.
Like any professional communication channel, the use of WhatsApp and the data gathered must be GDPR compliant. This is far harder to do using the regular WhatsApp app, however, despite 14% of property professionals believing that using WhatsApp Business automatically makes them GDPR compliant, this isn't the case either.
WhatsApp developed their business facing app to make GDPR compliance easier and unlike the regular app, WhatsApp Business does not request access to a user's contact information.
It also allows businesses to provide an initial double opt-in or a second automated message requesting consent, while providing information such as the company's privacy policy.
However, these steps need to be implemented by the business and they must also include other requirements, such as allowing consumers the right to be forgotten, while keeping a record of all data obtained.
It is also important to note that to be fully compliant, there must be specific reference to WhatsApp communications within a company's GDPR policy, but doing so does not make a business compliant across other communication channels.
Despite this, YourBusinessNumber found that 60% of the 790 property professionals surveyed stated their company's opt-in consent did not specifically include the use of WhatsApp communications.
Half of those surveyed also stated that they did not provide an initial welcome message via the app clearly explaining how they use data or providing an opt-in option.
Some 56% also failed to offer a 'Right to be Forgotten' above and beyond the consumer's ability to block them on the app.
Meanwhile, 40% also stated they did not carry out these communications via a secure device, a secure network, or both and perhaps most worryingly, 89% stated their company did not record any of the personal data being obtained via WhatsApp.
George Lineker, co-founder of YourBusinessNumber, commented: "GDPR compliance can be a minefield to navigate at the best of times, but when you add the fact that technology continues to rapidly evolve the way we communicate with our customer base, it's hardly surprising that many property professionals aren't completely aware of their obligations, particularly where the use of WhatsApp is concerned.
"It's fair to say that WhatsApp is becoming our second, unofficial inbox and it's the preferred method of communication for many customers and working professionals alike. So much so that they've created a business offering to better service this growing demand and to better enable GDPR compliance. At the same time, they now prohibit the use of their regular app for business purposes,  which is a factor that many users may be unaware of.
"While their business offering still requires some additional action from the user to ensure they are operating above board, it helps them streamline this process dramatically while allowing them to embrace what is likely to become one of, if not the, primary method of customer communication over the coming years."