There are early signs the that the recent upturn in the housing market could be running of steam, largely as a consequence of the government's refusal to extend the stamp duty holiday.
The government has previously announced that it "does not plan to extend the relief" beyond the end of next month, while there were no clear signs last week, during a parliamentary debate, that position is about to change anytime soon.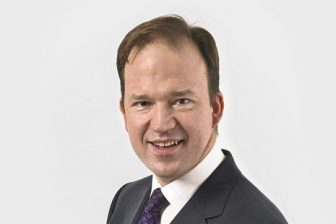 Jesse Norman, a treasury minister, appeared to suggest the 31 March deadline would remain in place, pointing out that the stamp duty holiday was designed to be a temporary relief to stimulate market activity and support jobs that rely on the property market.
However, he did make an interesting comment when he said the government acknowledged the "strong feeling on this issue", adding that he "fully understands the frustrations of those who are, as we speak, in the process of purchasing a property".
But ultimately, he concluded that it was not appropriate to "comment on tax policy outside a fiscal event" during the debate.
Lucy Pendleton, property expert at James Pendleton, said: "The fact the chancellor hasn't ruled an extension to the stamp duty holiday either in or out is helping to create another wait-and-see period for both vendors and buyers."
This uncertainty has led to indecision in the housing market, with a number of would-be homebuyers holding back, while many people planning to sell their property have decided, as Pendleton pointed out, to adopt a wait-and-see approach, which may explain why property values dropped last month.
According to the latest data from Halifax, the average price of a home was worth £251,968 in January, marking a 0.3% fall from December, according to data from Halifax.
"The modest falls in prices we're seeing can be blamed on the impending end of the stamp duty holiday, and the chances of an extension are dwindling by the day," said Adnan Shah, founder of real estate investment manager Buraq London.
He added: "There have been two significant jumps in residential prices since the general election. First the Boris bounce, and then a post-Covid rally caused by pent-up demand and people rethinking their living situations.
"This isn't a market that needs puffing up any more. The threat of valuations becoming detached from reality should concern buyers, landlords and investors alike.
"However, the vaccine rollout is proceeding better than expected, and if the engines of the economy are firing on all cylinders by the summer, the benefits could keep the housing market purring in the coming months."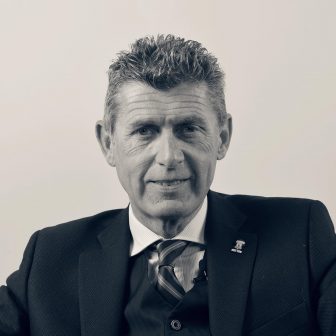 David Hannah, founder and principal consultant of Cornerstone Tax, is among those who firmly believes that the stamp duty cliff edge must be extended or softened in order to avoid a significant fallout for the property services industry, alongside sellers and buyers alike.
He commented: "Calls to make the holiday permanent or scrap the tax altogether seem unrealistic given the levels of public debt and the £12bn tax take it generates each year, but having such a strict cut-off point, particularly in such a turbulent and difficult housing market and economic climate could result in a catastrophic drop in demand and prices."
Hannah added: "Home ownership is key to the UK economy, upward mobility and the aspirations of many that are currently struggling to get on the property ladder. Not only this but making it easier to move house without being penalised for doing so will make it easier to move to areas of growth and where jobs are. Especially important as we see a de-urbanisation and migration away from cities in the wake of the pandemic."